Chairman of Benefica de Bissau Club Apologises to Fans After a 10-0 Thrashing in the Total CAF Champions League.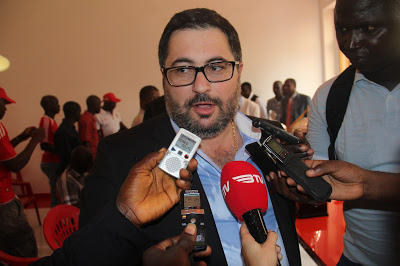 Sérgio Marques, president of Benefica de Bissau has offered his apologies to fans after the team's heavy 10-0 defeat over the weekend. Benefica, Guinea Bissau's reigning champions, endured a record humiliating 10-0 savaging to Moroccan outfit Difaa El Jadida in Rabat.
The result of the game generated buzz across the continent in what was the side's return to the Total CAF Champions League after a seven-year absence.
Owing to the negative publicity affecting the club, the outfit's boss offered an apology to the fans via a statement, hours following the team's defeat saying,
"In this difficult moment, we take responsibility for what happened. I apologize to our fans. I'm not going to make excuses. I'm going to promise more work and dedication. In Bissau (domestic league) we will show our true value (here). A hug to the whole delegation."
The second-leg of the preliminary qualifier is billed for next Monday but it's unclear whether the Bissau champions will consider hosting the match amidst fears of a repeat of a first-leg embarrassing outcome.
Image: Rispito.com
(Visited 15 times, 1 visits today)