Four players From North Africa Who Could Play in Any of Europe's Top-five Leagues.

Italian Serie A, French Ligue 1, Bundesliga, La Liga, and English Premier League; the top most watched in the globe are adorned with super stars drawn from major playing continents who also started out in little known divisions.
Ducor Sports gives a lowdown into possibly, the top four players from North Africa who could break into Europe's top-five championships.
Walid Azarou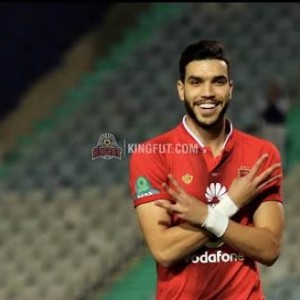 Arguably one of the finest in this part of Africa, the 22-year-old is on a terrific run of form. So brilliant has he been for Egypt's Al Ahly that commentators are already running out of superlatives to describe his tenaciousness in front of goal.
Netting fourteen of record eight-time CAF Champions League-winners Al Ahly's fifty-five (55) goals this campaign, the attacker's stats put him ahead of all other scorers from the Moroccan, Tunisian, Algerian and Libyan domestic leagues put together.
He wasn't any close to matching the feat he now boasts of last season when The Red Devils scooped the treble. This campaign, he simply blossomed and is increasingly becoming a handful for defenders.
While comparing him to established goal-poachers like Messi or the revival-seeking Real Madrid forward Cristiano Ronaldo, might be considered too highly an adulation, it's incredible to imagine how desperate striker-searching Premier League or Ligue 1 outfits refused to raid Al Ahly for his services in the January transfer window. A £1.26m asking price would have represented a bargain for European sides looking to beat the drop.
The Egyptians surely would startle at the thought of having to lose their star man at a crucial time in the season. The fast-rising starlet will be a joy to watch in this year's World Cup when he dons Morocco's colours.
Eight of his fourteen nettings have been first goals with just one from the spot-kick. Of the twelve of the twenty-three matches he'd gotten involved in, he's only gone without scoring on four occasions, banging the net eleven times in the last consecutive ten league outings – a tall order only being threatened by Misr Lel Makasa's 25-year-old 12-goal Ghanaian machine, John Duku Antwi who has netted in nine straight cameos.
Playing fewer minutes than any of the buzz-making strikers in the north, Azarou's goal return is expected to double with his current goal-ratio per game.
European teams seeking to clamour for his signature won't be losing sleep over his disciplinary track record as he's yet to get booked.
Next-stop for many North African stars is the UAE or Qatar's Stars League. However, A European club's pursuit of the strike's services could change all that. There is reported interest from Germany's Bundesliga but no bids have been lodged; if Ahly's chairman Mahmud El Katib's recent remarks are any to go by. His contract elapses in June 2021.
Mohamed Lamine Abid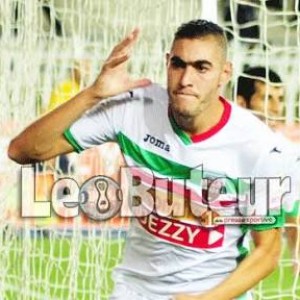 The 26-year-old has come to earn himself a very cheeky sobriquet -'the man who leaves defences on their bums'. Thirteen (13) goals is his combined number this on-going term, nine of those being first goals. He has plundered in two in four games since the turn of the year but remains the Algerian league's hottest property as he headlines the scoring chart.
Aside from the three bookings to his name, Lamine profiled by Ducor Sports last month, has been integral in gaffer Abdelkader Amrani's plans, a sharp contrast from the peripheral role he was forced to play by former club NA Hussein Dey, where he was later an expendable.
Doubters would write him off as a one-season wonder giving he was nowhere near the top ten scorers last campaign and his current 13 goals accumulate to a career high for the first time. That, however, is no guarantee Abid won't cut it at the very top. Of interest to potential suitors will be how he'd raked up 13 goals after starting just twelve of the sixteen games he has been involved in. 24-year-old Oussama Darfalou of USM Alger and Djallit of Souara are the sole other forwards trailing him on the goal-log.
Players from the Algerian professional championship getting an immediate crack into ELP teams is rare to find in recent years. But Abid could be an invaluable back-up in attack for Southampton, West Bromwich Albion, Koln, Mainz, or Hellas Verona who are fighting to stay up in their respective divisions.
A member of the Algerian CHAN team, Mohamed has one-and-half-years left on his current deal.
Mehdi Naghmi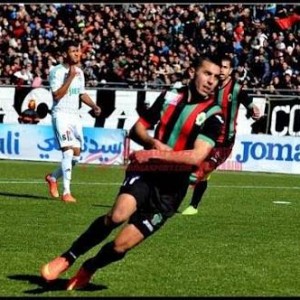 Ittihad Tanger's rise to third in the Moroccan Botola Pro League hasn't been without Medi's input. At 29, he has secured eight goals in seven of the sixteen games played so far. The forward is turning heads in Rabat and has seen his goal tally of just one, last season, soar to eight this time. Blaming FAR Rabat for the minimal role accorded to him the previous term, Naghmi's move to Ittihad represents money well spent for Tanger.
With an eye for goal and ability to beat goalkeepers on one-on-one situations, Ittihad have all the right to believe the title remains within their reach with Mehdi at their disposal. A possible move to Troyes and Metz has been rumoured but the aforesaid sides must ward off competition from St Etienne who are equally ardent on signing him.
Tanger will lick their fingers all the way to the bank over the prospect of any of these clubs tabling a contract proposal but, will be left handicapped on the other hand with signing the striker's immediate replacement. That happening could derail their title ambition.
Valued in the excess of £630,000, Euro teams wishing to escape clutches of relegation, will be disenchanted at having to miss out on Mehdi.
Alaa Marzouki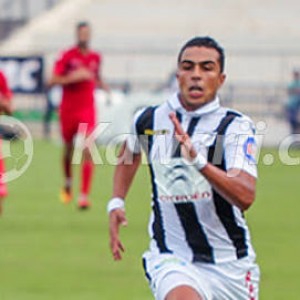 The Tunisian-born is not the one to blink in front of goal. He has dinked in nine goals for CS Sfaxien, bettering his last year's six.
28 is not a bad age to play in Europe. Capable of fielding on either wing, Alaa also doesn't feel out of his comfort zone playing as a centre-forward.
(Visited 1,006 times, 1 visits today)