CECAFA Senior Challenge Cup: Everything You Need to Know About the Oldest Football Tournament on the Continent.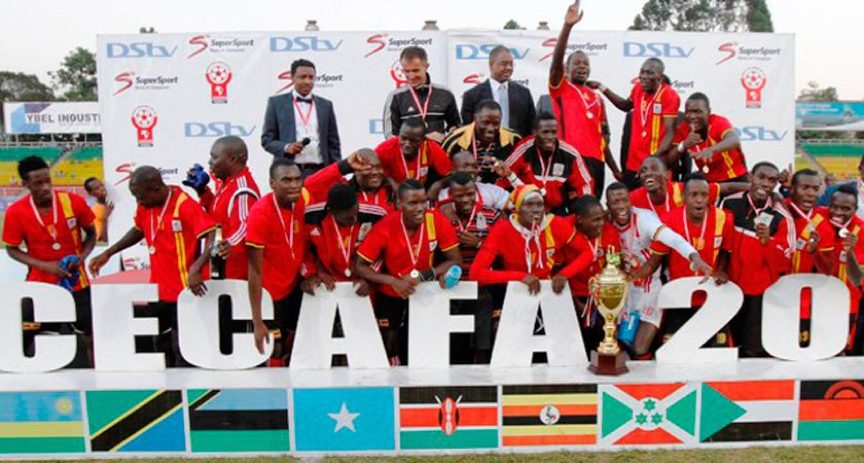 With the annual CECAFA Senior Challenge Cup underway, Ducorsports takes a detailed look at what is to know about the oldest football competition on the continent.
The Origin
Dating back to 1926, the tournament started as a Uganda-Kenya affair but over time grew into a collaboration between FIFA's big recognized federations from the East and Central Africa. It was first expanded in 1945 to include Tanganyika (present-day Tanzania) and later in 1949, Zanzibar.
Previously called the Gossage Cup, after a record 37 editions, it was renamed CECAFA Senior Challenge Cup in 1971 which Uganda won after beating Tanzania 2-1 in the finals.
Who Participates
The CECAFA Senior Challenge Cup is an avenue for players to ply their trade and showcase their talent. It has played a crucial in the development of young talents in the region.
It has gone over several developments over the 91 years and is now graced by Ethiopia, Eritrea, Djibouti, Burundi, Somalia, Rwanda, Sudan, Tanzania Uganda and Kenya and will soon be joined by Zanzibar who is still chasing an Association status from the World governing body.
For the first time this year, as per the MOU signed between CECAFA, COSAFA and North Zone (UNAF) earlier this year, Zimbabwe and Libya had confirmed participating in this year's edition as guests but later withdrew on the final day after submitting their squads.
The Winners
Defending Champions Uganda has won the most titles (14) and will be looking to make it 15 after fielding a strong squad for this year's edition. Closest rivals Kenya has won it 6 times while Tanzania, Malawi, and Sudan have 3 title wins each.
The Fixtures
Libya and Tanzania settled for a goalless draw at the Kenyatta Stadium in the opening fixture of the tournament leaving Kenya on top of Group A after an easy 2-0 win over Rwanda on Day 1.
Guests Libya will now face off with hosts Kenya in the second match today as we enter the third day of the tournament.
Defending champions and favorites Uganda also settled for a goalless draw with Burundi on Day two and will have to face Ethiopia or South Sudan next to determine who will progress from Group B.
Group B will have fewer matches after Zimbabwe opted to withdraw from the tournament making fixtures less hectic for the sides.
Featured Photo: FUFA
(Visited 32 times, 1 visits today)