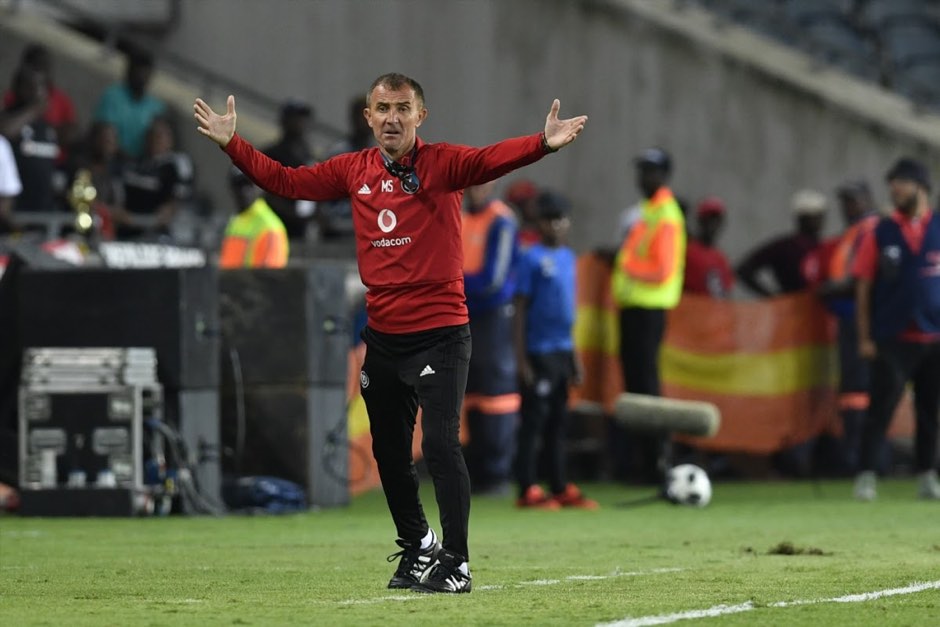 Zamalek Announce Micho As New Head Coach
Milutin 'Micho' Sredojevic was on Monday unveiled as the head coach by Egypt Premier League side Zamalek SC.
The Serbian coach succeeds Khaled Galal who was fired last month following the Whites' 1-0 defeat in the Cairo Derby.
Micho's name was the first to be linked to the club after he resigned as the head coach of Premier Soccer League giants Kaizer Chiefs.
While officially taking over the responsibility, Micho exuded confidence that he will achieve the target, insisting that this is the best time to arrive at the club.
"I have been coaching in Africa for 19 years. I have worked in seven countries and visited 50 out of 54 African countries, but today I can say that my dream has come true after taking charge of Zamalek," Micho said.
"We have a fantastic squad. The best Tunisian players, the best three Moroccan players, in addition to the Egyptian ones. The club has all the success factors."
"Zamalek is a special club that you fall in love with as soon as you enter it. I want to work hard in order to achieve the fans' goals," he added.
Zamalek president Mortada Mansour said in a televised statement to Zamalek Al Youm, Al Mehwar TV: "Micho was our first choice."
"Tarek Yehia will be his assistant, Ayman Abdelaziz will be appointed as team coordinator, and Amir Mortada will continue in his role as director of football."
Micho abruptly resigned as Pirates coach citing personal reasons and immediately flew out to his native country to be with his ill mother.
But South African newspaper Sunday World newspaper on Sunday reported that Micho is facing court charges for asking a 51-year-old woman to have sex with him.
Micho has firmly denied the allegations and believes it is a plot to cast aspersions on his character.