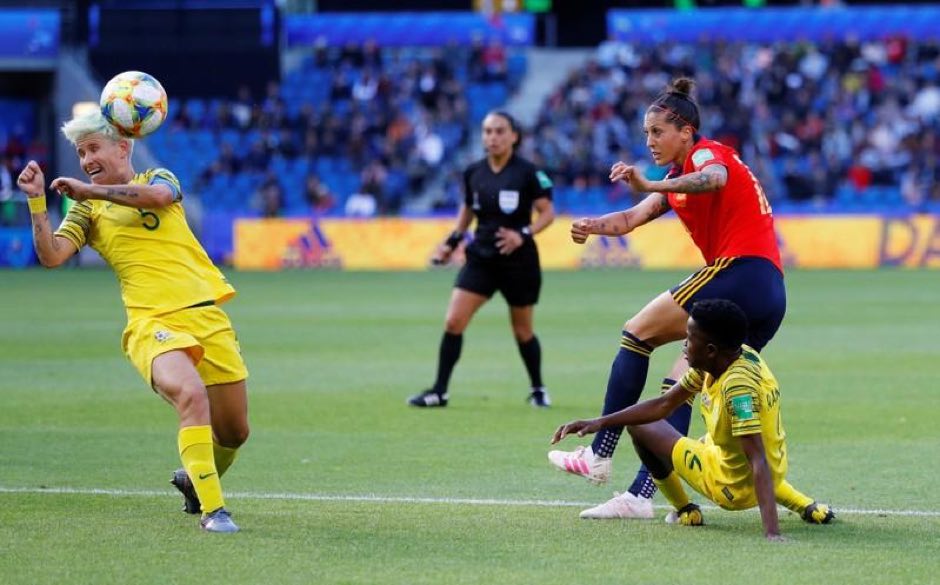 Women's World Cup 2019: South Africa Must Win Against China
South Africa will face China in their second group B encounter of the 2019 Women's World Cup of Thursday at Parc des Princes Stadium in France.
The Banyana Banyana would be going into the game to make amends after their 3-1 humiliating opening match defeat to Spain and would be hoping to avoid a second loss in order to have a realistic chance of progressing to the next stage of the competition.
In the opening clash that took place on Saturday, 8 June at Stade Oceane in Le Havre, France, the Banyana Banyana took a first half 1-0 lead following a Thembi Kgatlana goal but allowed their opponents to dominate proceedings in the second stanza.
South Africa captain Janine van Wyk has said they would take this game very important because they need to make it to the second round of the competition.
"The China match is a do-or-die match for us," Van Wyk said. "We have a very big task ahead of us especially with them losing in their first match against Germany they will be coming out harder than they did to get a win."
"We need to try to hold them and hopefully have a set game-plan that can benefit us more than it did in our first game.
"It's now an important game for us to see whether we'll be making it through to the next round."
Banyana Banyana will need to be on their toes as China look to rectify the profligacy they showed against Germany.
The South Africans will also be hoping for an open game where they can register more than the five shots they managed against Spain.