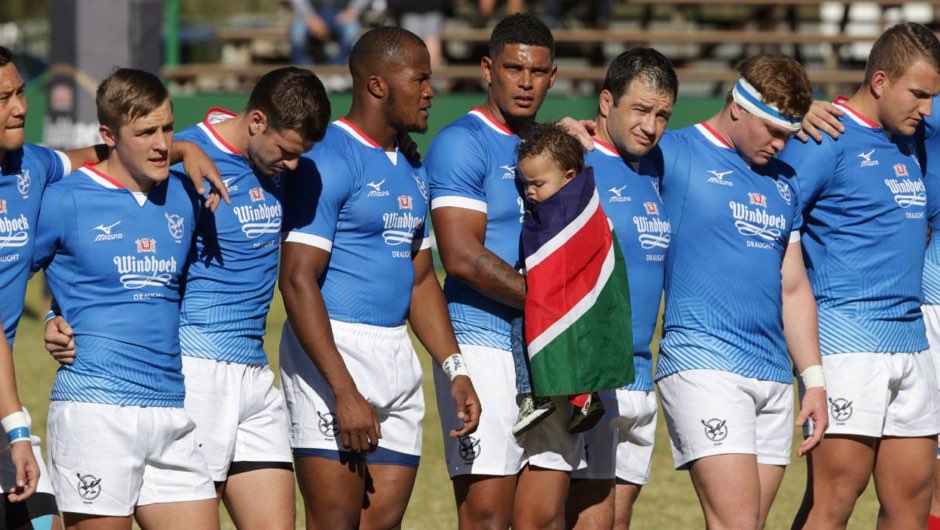 Welwitschias Intensify Training As Italy Clash Draws Near
Namibia have intensified their training at the Namitonda Stadium in Japan as they prepare for their Rugby World Cup Group B opener against Italy on Sunday.
The Welwitschias qualified for the event by winning the African Cup tournament where they beat Kenya 53-28 in August last year, continuing a trend that dates back to 1999.
The team hit the training under the tutelage of former Wales lock Phil Davies together with his Welsh assistants Mark Jones and Dale McIntosh.
Key members of the squad, including the skipper Jonah Deysel, were present and looked happy.
Also present was one of Namibia's rugby greats Walter Don who stated in an interview that he strongly believes the Welwitschias stand a great chance of bagging their first-ever win at the global rugby centrepiece.
"I think the selection of players was reasonably okay, and it's always good to see young players being exposed to international rugby and to that particular environment," he said.
"But, leaving some of our most experienced players, which is somehow the case this time around, will have a little impact on the team's performance but that is something we will leave to the coach to think about," he added.
"We can compete but the pool that we are in is extremely tough. To be realistic, we stand a good chance of beating Italy. It is very possible."
The Welwitschias have played a total of 19 games in Rugby World Cups since 1999 without ever having won one.
They have struggled for game time in the last 18 months but have at least played three warm-up games, beating a Sharks XV 43-0 before two wins over the Southern Kings – 28-22 and 21-17 completed their World Cup preparations.