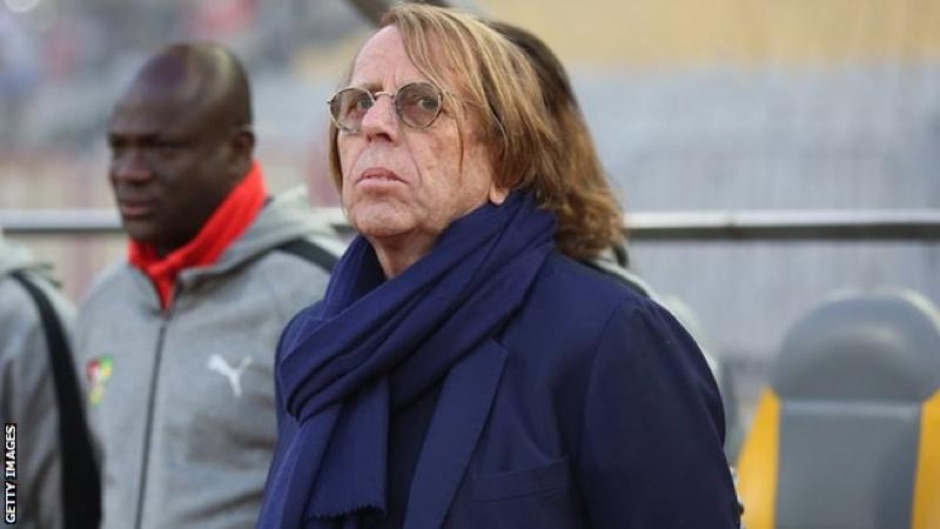 Togo Keep Faith in Under-Fire Coach Claude Le Roy
Togo Football Federation (FTF) has jumped to the defense of 'unpopular' national team head coach Claude Le Roy.
According to reports, FTF had assembled a "panel" that was tasked with considering Le Roy's immediate future.
Le Roy's contract with FTF ended in April but both parties are believed to have signed its extension, without making its details public.
The under-fire tactician failed to qualify the Hawks to the 2019 Africa Cup of Nations, which soared his bad reputation, resulting in local fans holding demonstrations.
But on Tuesday, the former DR Congo coach received the backing of FTF president Guy Akpovy.
"As long as the federation has not launched a call for the job of a coach, it simply means that Claude Le Roy is and remains the national coach," Akpovy said.
Le Roy took charge of Togo national team in April 2016 where he signed a three-year-contract and made his ninth appearance to the Africa Cup of Nations the following year.
The 71-year-old began his African career in Cameroon, where he has had two stints and has also been charge of Senegal, DR Congo (twice) as well as Congo-Brazzaville.
He has also coached the national teams of Malaysia, Oman and Syria as well as at clubs in China, France and England
Togo lost 1-2 to Benin in their last Africa Cup of Nations qualifier played on March 24, a result that saw the team finishing last in Group D on five points, seven behind Algeria who topped the pool and six behind arch-rivals Benin.