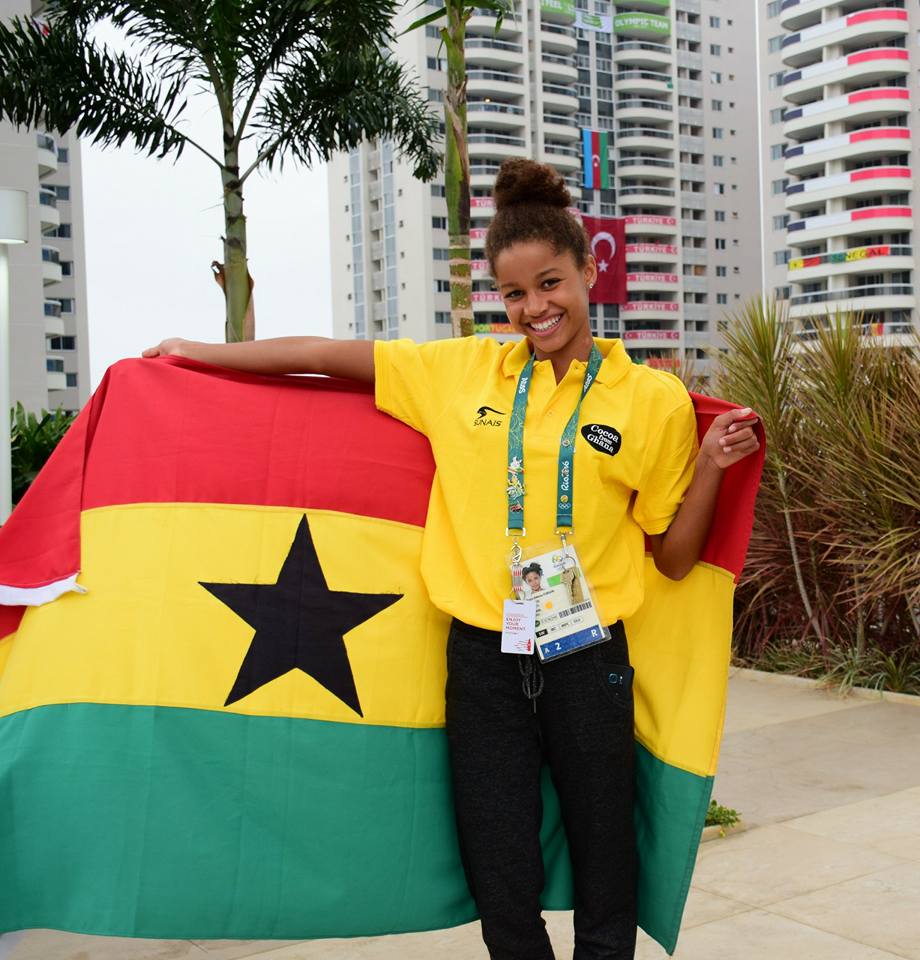 The Future is Still Bright for the 14-year-old Kaya Adwoa Forson, Ghana's First Female Olympic Swimmer
The 14-year-old Kaya Adwoa Forson became the first female Ghanaian swimmer to compete in the Olympics on Monday 8th.
The young beauty's swimming qualities first came to light when she competed in the 200-meters freestyle and 200 meters backstroke at the 2015 World Championships in Kazan, Russia. At the tender age of 13, she was recognized as the World Championship's youngest competitor.
The swimmer became eligible to compete for Ghana at the Rio Olympics when she was handed a universality place at the Rio 2016 Olympic Games by the world swimming body, FINA, after representing Ghana at the 200 meters freestyle at the swimming World Championships in Kazan, Russia.
The 200 meters freestyle at the Rio Olympics put Forson up against Matelita Buadromo from Fiji and Shivani Shivani from India, who finished 1st and 2nd respectively, recording a time of 2:05:49 and 2:09:30. Forson's 3rd place position with a time of 2:16:02 did not qualify her to the next stage of the women's freestyle swimming competition. However, things still look up for Forson who set a new record, by beating her personal best time at the Olympic games.
Ghana is not renown for participating in international swimming events, but Forson is adamant about letting Ghana's future of swimming stars wash away and hopes the 2016 Rio Olympic games can change that perception.
According to Kwame Boakye, in an article for Ghana's Pulse.com, the swimmer is motivated by her deep passion for swimming and love for her country Ghana. According to the Boakye piece, Forson hopes to return to the next Olympic games in Tokyo.
The swimmer exclaimed her deep appreciation for the warm reception from Ghana and her excitement to represent Ghana in the Rio Olympics. Forson was born in Canada to a Canadian father of Ghanaian decent and later moved with her family to Malaga, Spain where she currently resides.
All three competitors in the Lane 1 of Heat 1, women's 200 meters freestyle did not qualify for the semi-final stage because they registered the lowest time record.
Featured Photo: Kaya Adwoa Forson of Ghana