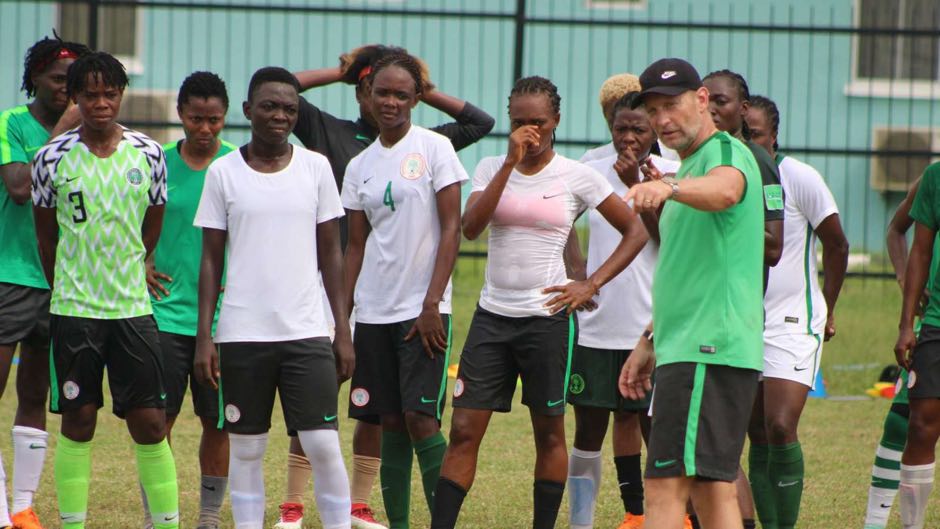 Super Falcons Coach Optimistic About Win Over South Korea
Super Falcons head coach, Thomas Dennerby, is optimistic they can beat South Korea when the two sides face-off in a Group A clash of the 2019 FIFA Women's World Cup on Wednesday at Stade des Alpes in France.
Speaking during a press conference on Tuesday in readiness for the clash, Dennerby said that beating the South Koreans remain their top priority in their quest for a place in the Round of 16.
"First of all, we have to focus on winning our next game against South Korea because if we don't get three points, then we are totally out," said Dennerby.
"So, we want to win this game and I know it is the same situation as South Korea. Definitely, it's going to be a battle. I'm still confident that if we can bring our good performances against Norway to this game, we have a really good chance."
The 56-year old gaffer also urged the players to give their all as they have proved they have what it takes to deliver.
"We know that South Korea is a skilful team with very good passing play and quick players with good buildup play," added Dennerby.
"We definitely respect them and will to come the game with a lot of humility. I feel if we use our best strength, power and speed that we really have a good chance."
A win for the Nigeria side will reignite the team hope of progressing to the knockout stage of the competition.
The Super Falcons lost 3-0 in their opening match that was played at the Stade Auguste Delaune in Reims on Saturday night to Norway.