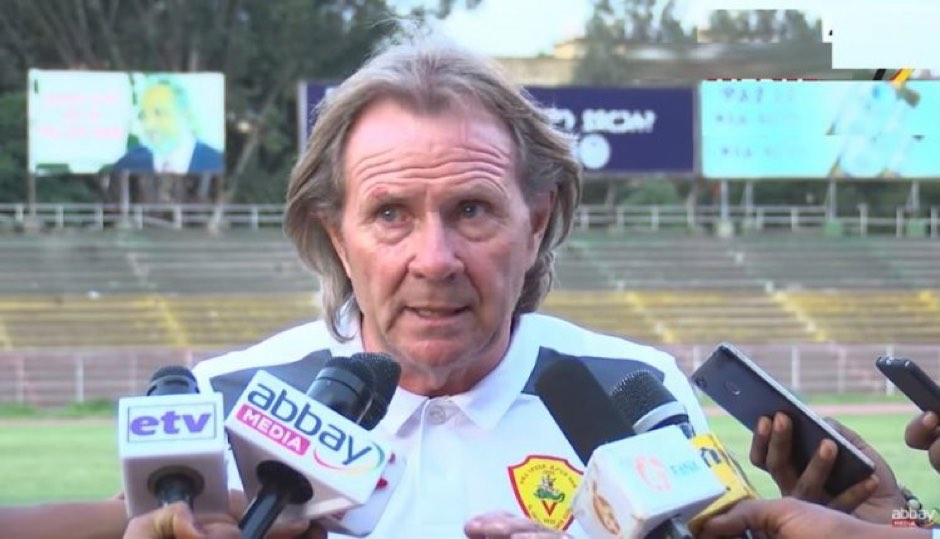 Stewart Hall Resigns as St George Coach
St George coach Stewart Hall has stepped aside after month of poor performances, sources have told Ducor Sports.
The English coach did not attend the team training season on Thursday at Addis Ababa Stadium, with his assistant Zerhiun Shengeta taking boys through their pieces.
Hall took charge of the Ethiopia Premier League giants in November last year after a stint with Bangladesh outfit Said Sporting Club.
"He has resigned but is yet to meet the chairman of the club over the same," a source from the team told Ducor Sport on Thursday.
When contacted, club chairman Ato Abinet Gebremeske promised to return our calls as he was "held up in a meeting."
Hall had replaced Portuguese Carlos Manuel Vaz Pinto, who was sacked following poor results.
St George have lost out in the Ethiopia Premier League title chase, as they are currently fourth with 39 points, nine adrift league leaders Mekelle Kenema, with six games to the end of the season.