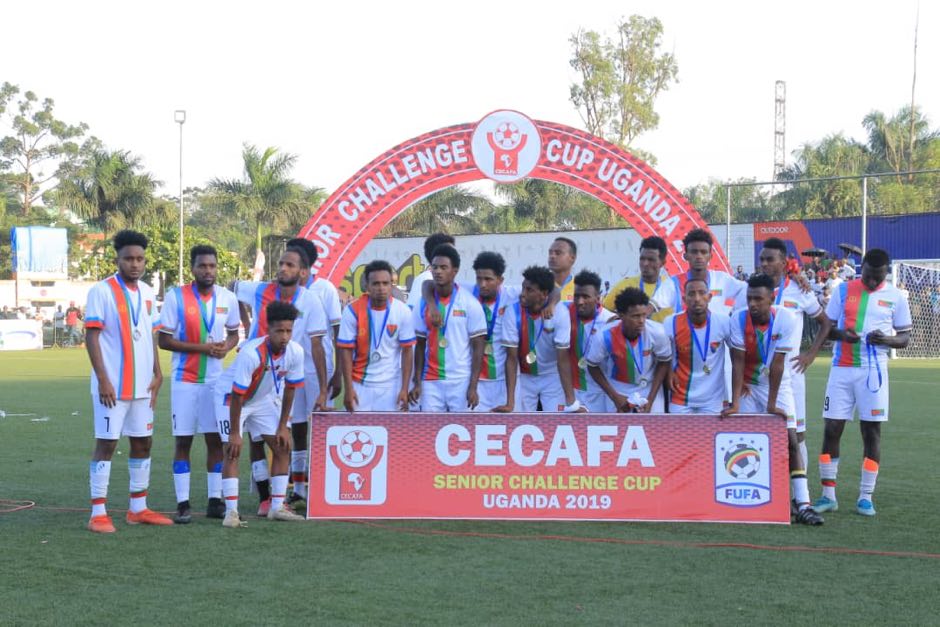 Seven Eritrea Players Disappear In Uganda
Seven members of Eritrea's national football squad have disappeared in Uganda after the end of the 2019 CECAFA Senior Challenge Cup tournament.
They are presumed to have joined thousands of Eritreans who flee their country each year to escape an increasingly paranoid and repressive regime.
The seven players have been missing since Thursday after the Red Sea Boys' 3-0 loss to hosts Uganda in their final match played on Thursday at Startimes Stadium in Kampala.
Officials at the UN refugee agency in Kampala told Ducor Sports that they have so far not received asylum-seeking requests by the seven players.
Reports suggest that Ugandan government has started the hunt of the players around Nakawa where the players were last seen.
Efforts to reach Rogers Mulindwa, spokesman for Council of East and Central Africa Football Association, for comment were unfruitful as his phone went unanswered.
Eritreans footballers have taken the opportunity of trips abroad to run away in the past.
Just two month ago, five players from Eritrea disappeared in the middle of the regional CECAFA Under-20 Challenge Cup tournament.
Eritrea were accepted back into the CECAFA in May after a six-year ban due to tensions with Ethiopia.
But they had been barred from other continental tournaments in the past because their players kept fleeing.
In December 2013, nine members of the Eritrea national football team and the coach of the squad disappeared in Kenya following the Cecafa Senior Challenge tournament.
Also in December 2012, 17 players and the team doctor went missing and were later given asylum by Uganda. Several of those players have since reappeared in Houston, Texas under a refugee resettlement programme in the United States.
The Eritrea government was in August this year forced to find a way of curbing such incidences by asking each member of their national team to pay a £5,600 guarantee before being allowed to fly for any match.