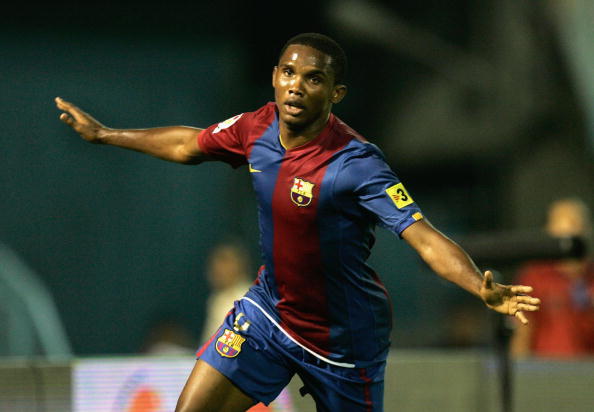 Born in 1981, Cameroon's Samuel Eto'o is a four-time African Player of the Year. In 2011, he held the distinction of being the football's highest-paid athlete.
As a teenager, Eto'o longed to sign with a French soccer club, but was turned down due to his age. Still a teen, Eto'o joined Real Madrid's youth academy in 1997 where he had the opportunity to play for multiple clubs. He joined the national team, helping it win the gold medal at the 2000 Olympics and two Africa Cup of Nations championships in 2000 and 2002.
Eto'o joined RCD Mallorca, becoming Mallorca's all-time leading domestic league scorer and ultimately earning three African Player of the Year awards in a row. In 2010, he earned his fourth African Player of the Year award — a record.
Eto'o is known for being a lethal striker and a major force in the sport. He is also known for commanding one of the highest soccer salaries in the world. As of June 2015, Eto'o is still actively involved in the sport of football, having recently signed a three-year contract with Antalyaspor.