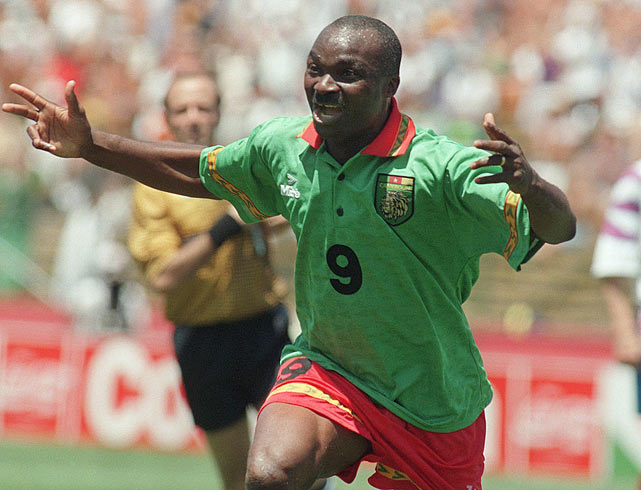 Two-time African Player of the Year, Roger Milla is an incredibly skilled Cameroonian footballer who was instrumental in leading Africa's first team to the World Cup's quarterfinals.
Milla started his amateur career at the Éclair club of Douala 1965. Seven years later in 1972, he experienced his first national championship with the Leopards of Douala. In 1975, he scored big time for Cameroon: the winning goal in the Cameroon Cup final. He also shined in the first African Cup Winners' Cup. Like many African footballers, Milla played for several French clubs. Milla helped Monaco and Bastia win the 1980 and 1981 French Cup finals.
Back home in Cameroon, Milla led Cameroon's national team to two African Cup of Nations victories (1984 and 1988) as well as played in the World Cup finals in 1982. In 1990, he joined the national team as a substitute in the World Cup, scoring four goals and taking the team to the quarterfinals. At age 42, Milla came out of retirement for the 1994 World Cup — earning another accolade: the oldest player to score a goal in the finals of the World Cup.