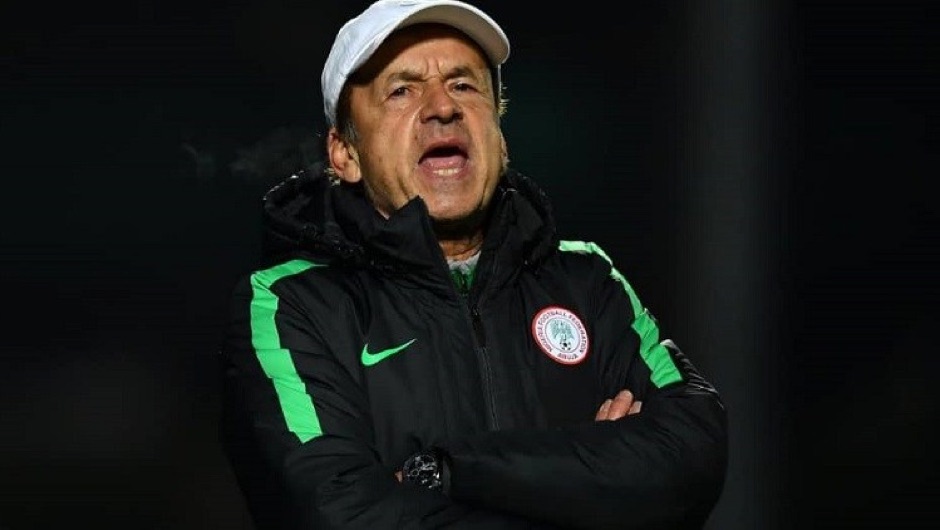 Nigeria Coach Gernot Rohr Wary of Burundi Threat
With Nigeria national team head coach Gernot Rohr set to lead his men against Burundi in the 2019 Africa Cup of Nations opener, the coach expects a tough encounter.
The German manager has challenged his troops to be at their best in the clash and ensure that they get the first three points from the East Africans.
Super Eagles will face the on-form Burundi side which eliminated Gabon even with Pierre Aubameyang.
In an aim to study his opponent, Rohr sent a member of the Super Eagles technical bench to Rhades Stadium in Tunis as the Swallows narrowly lost 2-1 in their final warm-up game.
Speaking ahead of the Saturday clash which will be played at Alexandria Stadium, Rohr acknowledged the pace of the Swallows, adding that once the team scales their opening matchday hurdle, they should coast on from there.
"The Burundi match will be our toughest in the group stages. Once we get it right, we can go on from there," Rohr said.
Of the Super Eagles' three opponents in the group stage, Madagascar and Burundi are debutants, while Guinea, who picked silver ahead of Nigeria at the league-format 1976 AFCON in Ethiopia, are making their 12th appearance. Nigeria are going for their 18th appearance.
The Super Eagles will face Guinea in the second Group B match on 26 June and Madagascar four days later.