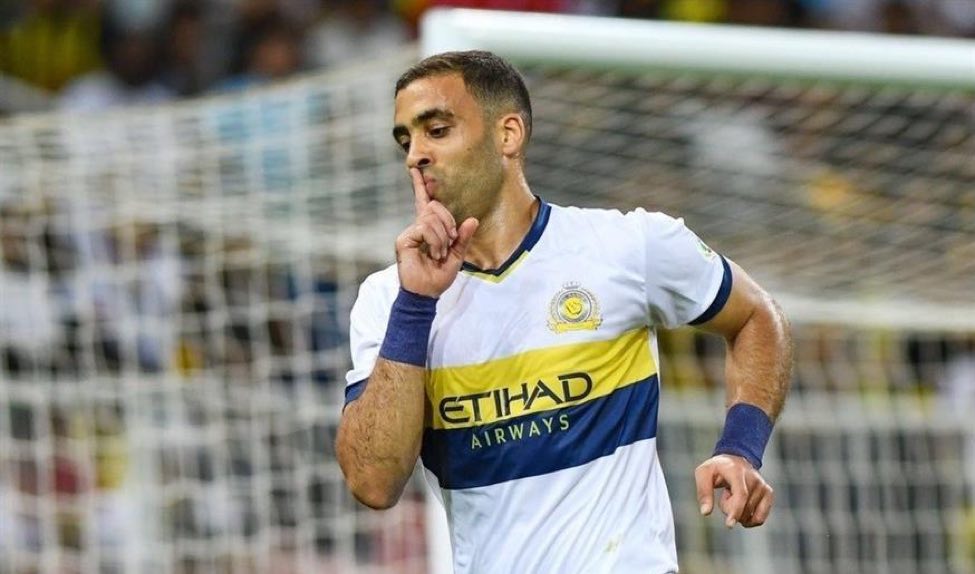 Moroccan Top Scorer Vows to Expose Reason for His Exclusion in National Team
Saudi-based Moroccan striker Abderrazak Hamdallah has vowed to expose to the public reason for his continuous exclusion from the Atlas Lions.
Being the highest scorer in Saudi league in a single season on thirty-four goals, it was anticipated the 28-year-old would be a must inclusion into the Moroccan set up for the Africa Cup of Nations.
As a matter of fact, the goal-getter was named in the Africa Cup of Nations squad bound for Egypt but pulled out immediately after the team's final test match defeat to The Gambia.
Murmurings were heard following the continuous absence of the former Aeslund hit-man amid reports of a feud.
The Moroccan FA, aimed at deflecting the story and warding off unwanted headlines towards their squad days before a  major tournament, issued a release giving an excuse that the attacker left the camp owing to back injury.
In the heat of things, an infuriated Abderrazak responded to the claim by posting a video of him engaging in some strenuous drills – a move intended on rubbishing the Moroccan FA's back injury assertion.
The footage went viral.
It's unclear specifically what might have happened prompting the dispute but it's strongly suggested that the 28-year-old's exit from international football is linked to the spat he had with fellow international Faysal Fajr during their June loss to Gambia.
The Al-Nasrr player rushed to execute a penalty which Fajr wanted for himself leading to a dispute.
Fajr ended up wasting the spot-kick to the consternation of his teammate.
Abderrazak held back telling his side of the story earlier to avoid distracting Morocco's AFCON campaign until now.
He is now intent on divulging what led to his exit this week.