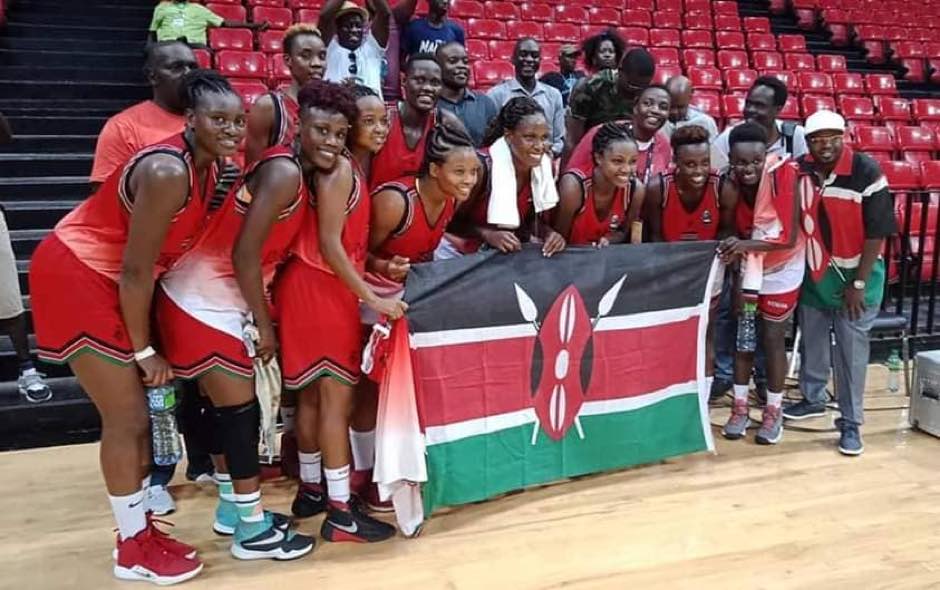 Kenya Turns Up For Afrobasket Pre-Quarter-Final After Boycott Threat
Kenya women's national basketball team players turned up for the FIBA Women's Afro-basket 2019 Round of 16 match against Angola after threatening to boycott because they hadn't been paid their allowances.
The strike threat raised the prospect of a major embarrassment for the African basketball tournament for the first time in its history.
The Kenyan players had released a video recording on Tuesday demanding that the government and the federation sort the issue before their match with Angola.
The standoff was resolved a few hours before the game, and the Kenyan squad arrived on time to take on the South Africans at Diamnidao Dakar Arena.
The Lionesses sang and danced as they entered the court, to the jubilation of the handful of Kenyan fans, ending what would have left African women's basketball in a mess.
Kenya Basketball Federation women commission chair lady Nelly Odera had intervened into the matter promising to clear the outstanding allowances once the team returns to the country.
In an interview, Odera said everything was being sorted and that the players would be paid when they return.
"I took up the issue with KBF immediately and KBF secretary Vitalis Gode assured me the players will be paid all dues owed to them as soon as they come back home," said Odera.
The Kenyan team left for the tournament in Dakar with fewer players in its squad due to lack of funds and even the assistant coach Evelyne Kedogo was forced to remain at home.
This forced the playing unit to send a distress call to Kenya through a video recording saying that they were having a difficult time in Senegal, stating that the government had neglected them.
Kenya were already out of the tournament as they lost 55-39 to Mozambique and 64-57 to Cape Verde in Group 'D' in the opening matches.
In today's match against Angola, the Lionesses went down fighting as they lost 64-51. This was the third loss in the competition for the team that was expected to replicate the exploits of their male counterparts who recently finished second in the FIBA men Africa Cup of Nations that was held in Bamako.