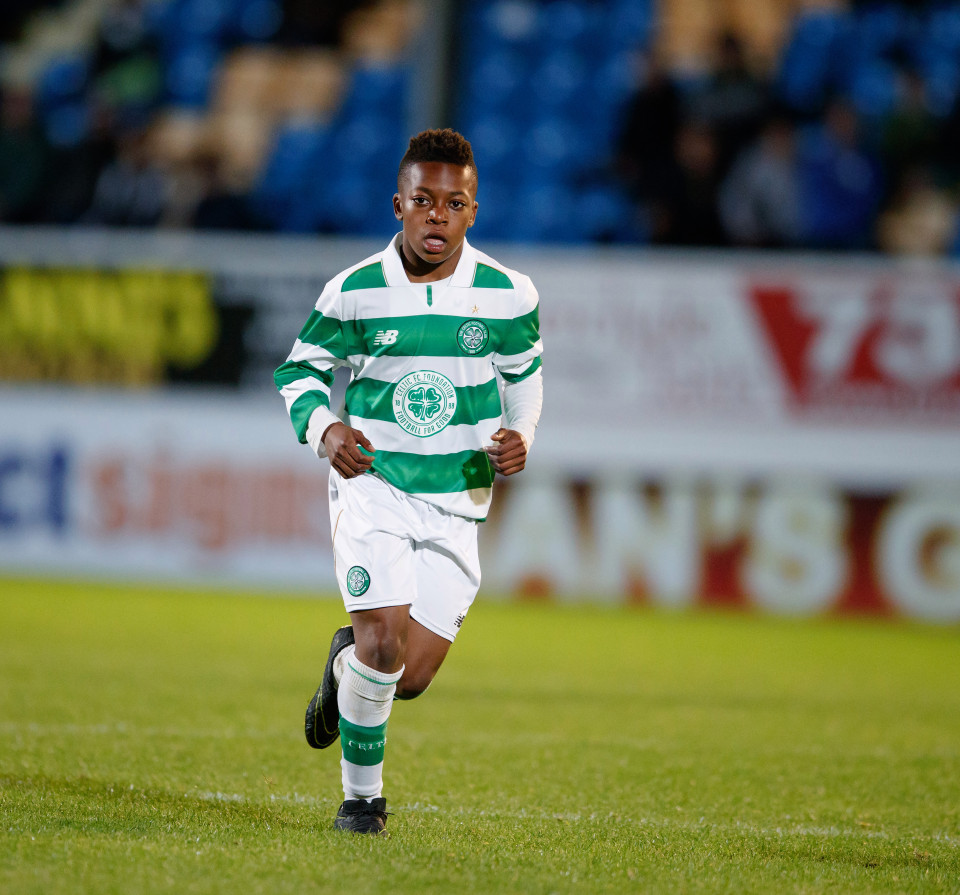 Karamoko Dembele on His Way to Greatness. But Just How Successful Will His Journey Be?
It is always amazing to watch a new kid on the block mesmerize and fascinate the football world and Karamoko Dembele has done just that. The 13-year-old whose debut for Celtic's Under-20 development team last month marveled the football world, is the talk of the sport.
The youngster's talents are admittedly impressive to a great extent that he has been compared to Lionel Messi - left-footed, skillful dribbler, fast, strong, quick foot-work, in addition to a mean shot at goal among others.
The teenager was rewarded with a chance to train with the first team, following his remarkable development. Celtics senior team member, Moussa Dembele - no relation - in an interview with BBC Sport spoke of the team's positive receptiveness towards young Dembele.
Senior Dembele also said the team held back at making any physical contact with the youngster. "We didn't want to kick him because he is still so small," said in-form striker Dembele.
The young prodigy's future football career has many anxious, despite its pre-maturity stages. But, an early display of such a unique skill-set has instead, generated interest from top European clubs.
Barcelona scouts have noted him down but Manchester City, are reportedly 'closing in on the Celtic youngster' in a bid to add him to the club's growing list of academy stars. According to The Sun, the teenager has been on City's radar for a couple of months and are in search of striking a deal to move him south of the border.
The newspaper quoted a source as saying,
"He is very talented. The club (City) is always searching around Europe for another potential star and Dembele is one being looked at."
Why not so? The kid could do 100 kick-ups from age five while his contemporaries were still at dribbling stages.
But some concerned pundits believe otherwise, stating that the 13-year-old still has a way to go and a carefully structured system will be necessary in helping Dembele realize his full potential and in return, help shape and secure his future. Agreed.
Senior Dembele, the France Under-21 forward, also recognized his junior namesake's impressive talents but was in no rush to heap praise on young Dembele's feat, just yet.
"He is a good talent but we have to wait and see how he will improve as a player," said Dembele.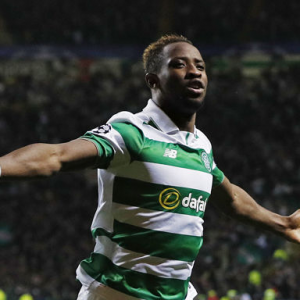 Celtic star Moussa Dembele maintains caution over 13-year-old Karamoko Dembele's rise to stardom (REUTERS)
Perhaps the heart breaking story of Islam Feruz, is also an important precedent that has to be kept in mind. Like young Dembele, Somalian-born Feruz, was also destined for success after a stunning debut at the age of 14 in a testimonial match for Celtic.
But a controversial move from the Scottish side to English side, Chelsea, at age 16, instead did not go as planned. The former Celtic attacker has since struggled to find playing time in first team football, regardless of several loan spells all over Europe.
But Feruz has come out to offer guidance to the young Dembele, in an attempt to help the youngster progress in a steady manner. The controversial Scotland Under-21 international urged a young Dembele to ignore any advances and learn his trade at Parkhead while, concentrating on playing football and continuously learning the game in Glasgow.
In an interview with the Daily Mail, 21-year-old Feruz said, "I've heard about young Dembele. I've been told he has a genuine chance to go all the way. It takes me back to the situation I was in seven or eight years ago.
"The main thing is to stay focused and concentrate on football. If he keeps doing what he has been doing, then he will continue to improve. He has been recognized by the Celtic Under-20 team. That will have boosted him."
He also added, "If he does that, the next step of his career will be a natural progression. He will not need to chase anything or rush into anything. He just has to keep his head down, stay focused and not allow himself to be distracted. That's the best advice I can give him."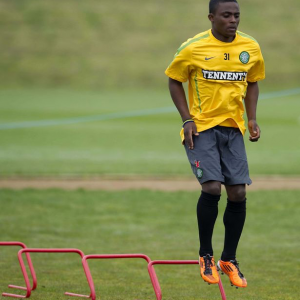 Islam Feruz who is now on loan at Belgian side Excel Mouscron, admits he regrets leaving Celtic when he did (SNS Group)
But nothing seems to be slowing down any sooner for young Dembele. He is not only a potentially wanted target for European clubs, three countries are also closely watching the future star with either nation eligible to play him.
The Celtic starlet was born in London to Ivorian parents but his football career began in Scotland, at a very early age. What a buffet to select from because the teenager is spoilt for choice – England, Ivory Coast and Scotland.
Scotland know this. According to The Sun, young Dembele is set to be selected for next month's Under-16s Victory Shield games. In an attempt to 'fast-track' the Celtic wonder kid into the Scotland set-up, the quick move is aimed at making certain that the London-born' commits fully to northern Great Britain, before the other eligible countries can poach him.
13-year-old Dembele's debut in the 3-1 win over hearts caught the attention of the Scottish Football Association (SFA) coaching department at Hampden, and now plans are underway to include the Govan-raised youngster in its international set-up, as soon as possible.
Dembele will be named in the squad for upcoming Under-16 matches against Northern Ireland, the Republic of Ireland and Wales.
But is it too early to decide young Dembele's fate? Some feel it is a heavy burden to put fame on a 13-year-old who should be living out his childhood life, like normal kids his age do. Celtic coach, Brendan Rogers was quick to slow the down the speed at which praises were being mounted on Dembele.
The former Liverpool and Swansea City boss said, "I don't want to speak too much on it, the coverage he has got on it is not right for the boy.
"This is a 13-year-old kid who is a talented player. He did a training session with the first team but at 13, he just needs to be left alone to develop."
Rogers adds, "He is a child and we have to be all aware of that. He has got a lot to learn and improve on his game. You have to be very careful with young players, this kid does not need any more exposure."
But Messi did it, why can't Dembele do the same? So far, Dembele has played against kids 7 years his senior and twice his height. Still, 'he did not look out of place in the slightest'.
Celtic's head of youth, Chris McCart, said, "We were all delighted to see Karamoko make his debut for the development squad against Hearts in what proved to be an entertaining game.
"The fact that he was playing against other players seven years his senior gives an indication of the quality this young boy possesses and it was also fitting that he came on for Jack Aitchison, the club's youngest-ever goal scorer."
David Feeney has worked with young Dembele for four years at Park Villa football development in Glasgow. The latter's former coach - who compares him to Messi - believes the teenager 'will take giant strides that can take him to the very top'.
Feeney said, "I think he is very similar to Lionel Messi, if he has the right guidance and stays at Celtic then the sky is the limit for him."
Feeney is also adamant that growing worries - reasonable at most - over young Dembele's early rise to stardom, are not of notable concern. Feeney said that Dembele's family are committed to his future.
"He comes from a very grounded family and his dad seemed to care more about his schoolwork than his football career," said Feeney.
What remains to be seen is how young Dembele matures into a well-rounded player.
Will he end up as one of the greats like Messi, or will his rise to stardom simply fade away - keeping in mind former Celtic wonder kid, Feruz?
Either way, the future is bright for the sensational teenager and Dembele would make a great addition to the future of Ivory Coast.
Featured Photo: Karamoko Dembele made his debut for Celtic's Under-20s against Hearts (NEWS GROUP NEWSPAPER LTD)