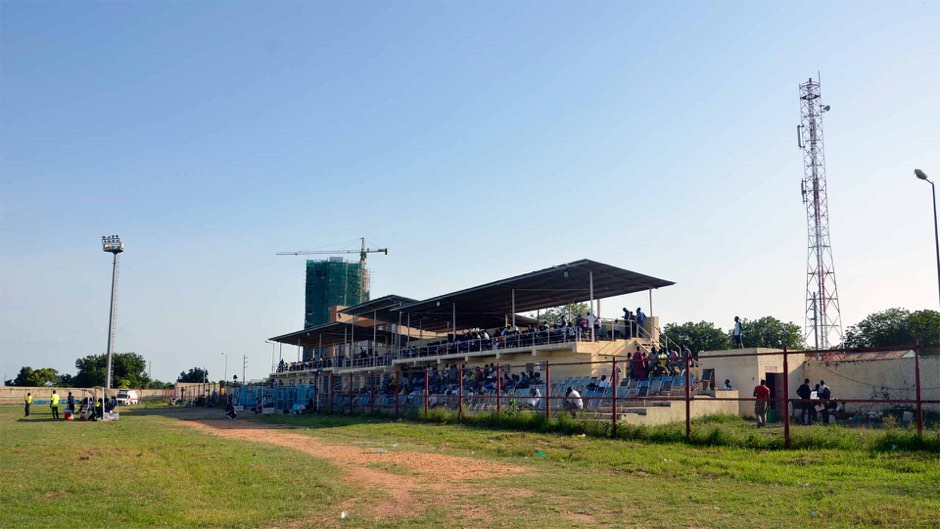 Juba Stadium to be Ready by November
South Sudan Football Federation secretary general Antony John Loro is hopeful that the renovations work at the Juba Stadium will be completed by November this year.
The 7,000 seater facility, South Sudan's largest stadium, has been under renovation for almost five weeks now.
Speaking during the inspection visit at the facility, Loro said that once the renovation at the stadium is complete, it will help promote football in the country.
"We have been lacking a good stadium. We are happy that using the FIFA Forward funds, renovation at the Juba Stadium has now started," said Loro.
The completion of the facility will be a reprieve to many football lovers. It's expected to host the first football match in November.
"The renovation will take eight months. We shall hold our international matches during this period in either Sudan or Uganda," added the SSFA General Secretary.
The work had stalled for over two weeks as the contractors put down their tools owing to lack of payment, a situation which authorities say has been resolved.
Juba Stadium has in the past faced criticism from different countries during international matches over its poor structure.
The federation expects to have a canopy around the stadium, lifts at VIP dais, and new changing rooms with the installation of the seats also in the pipeline.