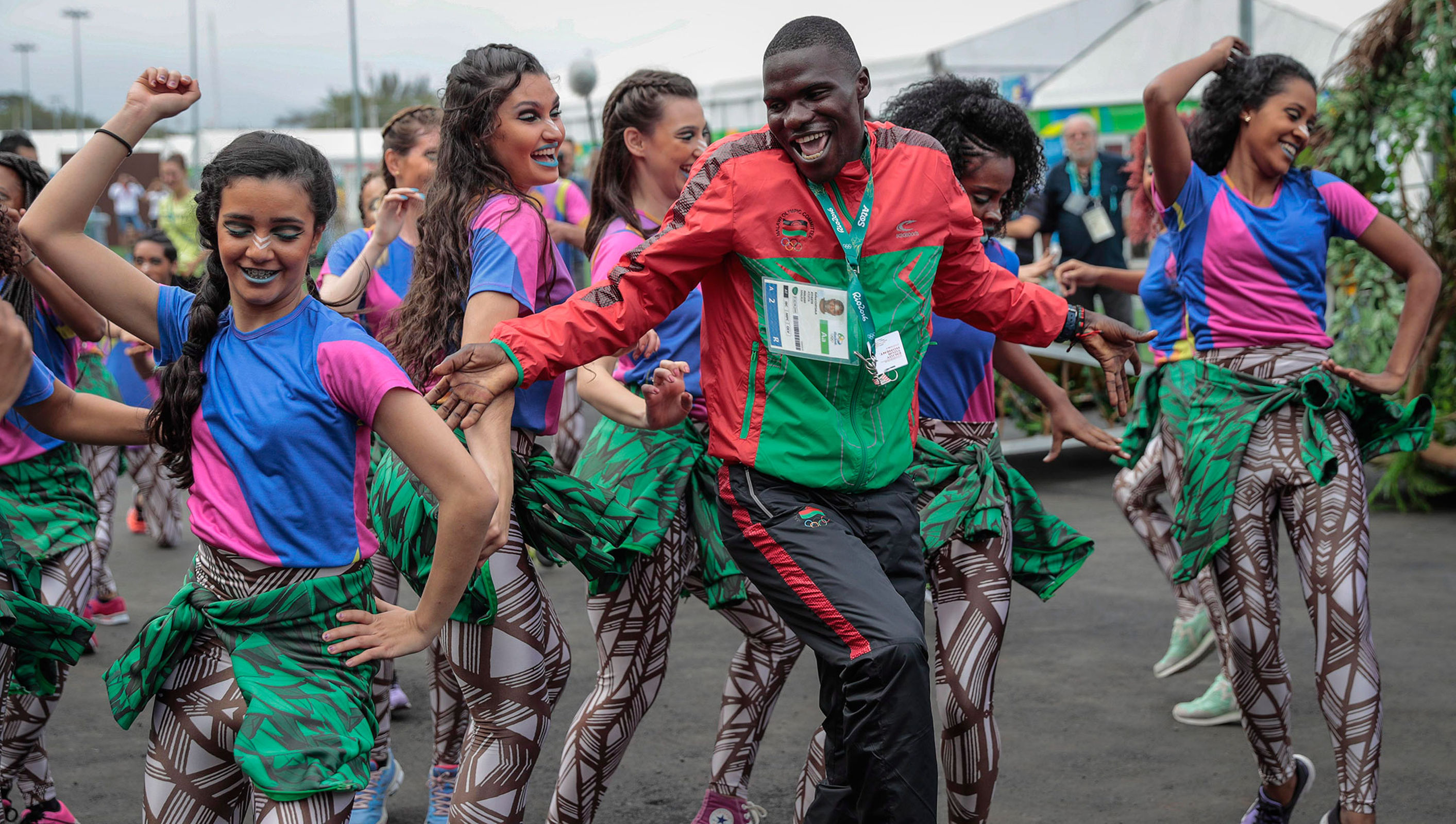 Covering Your Favorite African Teams and Players Around the World — Starting with the 2016 Summer Olympics in Rio
Athletes from around the globe and across Africa are coming together in Rio de Janeiro, Brazil this month to celebrate the 2016 Olympic Games — and we'll be cheering them on. Ducor Sports officially launches today with a mission of covering your favorite African teams and players around the world.
More than 10,500 Olympic athletes are expected to compete with huge contingencies from USA (555 athletes), Brazil (465 athletes), and China (413) and smaller teams from countries like Chad, Liberia, South Sudan, Somalia, Gambia, Mauritania, Swaziland, Burkina Faso, and Equatorial Guinea.
Some countries, such as Liberia, barely made it on the rocky road to the Olympics in Rio. Just a few months ago, it seemed unlikely due to both a lack of money and Zika fears. If any country has reason to fear a virus, it's Liberia, which is still reeling from the effects of Ebola. However, the country did make it. This Friday, the world will be introduced to Team Liberia which consists of two athletes, Emmanuel Matadi and Mariam Kromah. Both are powerful runners. Matadi holds the Liberian record in the men's 100 and 200 meter races and will be competing in both events. Kromah will race in the women's 400 meters event and has recently had a record-breaking season competing at the University of Southern Mississippi.
Some of the larger African teams to watch include South Africa with 137 athletes competing in 16 sports, Egypt (120 athletes), Kenya (87), Nigeria, (63), Ethiopia (34), and Zimbabwe (30).
As athletes from around the world settle in to Olympic Village, it's hard to contain our excitement. Not only is Africa well represented this year with some of the world's finest athletes, some of our favorite sports will be seen by a global audience like rugby sevens, track and field, triathlon, tennis, and, of course, football.
You can bet that NBC already has plenty of B-roll footage of inspiring stories focused on athletes overcoming great adversity to earn their spots in Rio. These stories are ready to go and sure to appeal to a wide audience. Commendable as this may be, every one of those 10,000+ athletes has a story. Every one has sacrificed, trained hard, and overcome huge obstacles. We can't wait to get to know the athletes and their stories as the games progress.
Which stars will shine the brightest? That's half the fun of the Olympics! While we may tune in planning on cheering our favorites, inevitably an unknown or an underdog will bolt in and win our hearts.
Some Olympic athletes will have extraordinary moments in the coming weeks, shattering world records and realizing their dreams. Others may stumble and fall, their dreams postponed. Whatever the outcome, we applaud every single athlete for their accomplishments.
The 2016 Olympics has already had its fair share of controversies and politics, as most Olympics do. However, once that torch is lit this Friday night and until it's extinguished August 21st, it's all about the athletes. It's all about sports and sportsmanship. It's all about showcasing pride for your home country, yet embracing diversity and appreciating the athletic prowess, discipline, courage, and spirit of your competitors. Let the games begin!
With 400 events scheduled, it's going to be hard to keep up — and international media coverage will largely focus on the higher profile countries and teams. If you want the latest scores, medal counts, insights, and news as it relates to your favorite African teams and athletes, visit us at Ducor Sports.
Featured Photo (Kefasi Chitsala at the Olympics village ) Courtesy of the international olympic committee