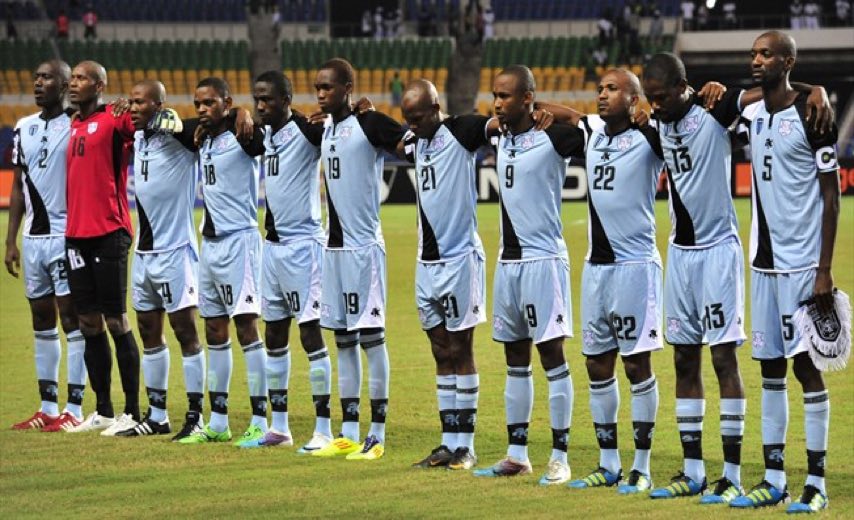 Botswana FA and Umbro Announce Long-Term Partnership
The Botswana Football Association (BFA) and sports company, Umbro, have announced a new partnership that will see Umbro design clothing for the Botswana national football teams.
BFA President Maclean Letshwiti confirmed the new long term partnership on Monday, stating that Umbro will be supplying the Zebras playing squad with best-in-class authentic competition, training, and off-field apparel.
"We are delighted to partner with Umbro as our technical partner. Botswana football is taking steps to improve the long term vision of football and hence Umbro showed great belief and trust in our ambitious future," said Letshwiti.
Umbro will also supply the technical and management staff with Botswana FA branded apparel.
"It was only right we partner with a company that can back our plans allowing us to look and feel world-class. Our national teams are our pride and joy and our people will now be able to support our teams looking good," Letshwiti added.
Oh his side, Umbro Africa General Manager Donovan Bell praised the BFA for agreeing to partner with his company and promised that supporters gear will be available for Botswana fans to purchase.
"We are excited to partner with the Botswana Football Association again and I'm sure it will be a great relationship. We have been able to secure distribution with a retail chain to ensure that fans can purchase their National Team replica jersey across the country. The bespoke jersey will be available in stores early in April 2019."
Alongside the Botswana National Team, Umbro sponsors a number of top teams around the world including Everton, West Ham United, AFC Bournemouth and Huddersfield Town (English Premier League); FC Schalke 04, Werder Bremen and 1. FC Nürnberg in the German Bundesliga
In Africa it sponsors AmaZulu FC, Black Leopards FC, Bloemfontein Celtic FC and Cape Town City FC (South African Premier Soccer League); Township Rollers FC (Botswana Premier League); AFC Leopards (Kenyan Premier League); Accra Hearts of Oak (Ghana Premier League); ZESCO United FC (Zambian Premier League).