Why African Football Continues Down a Worrying Path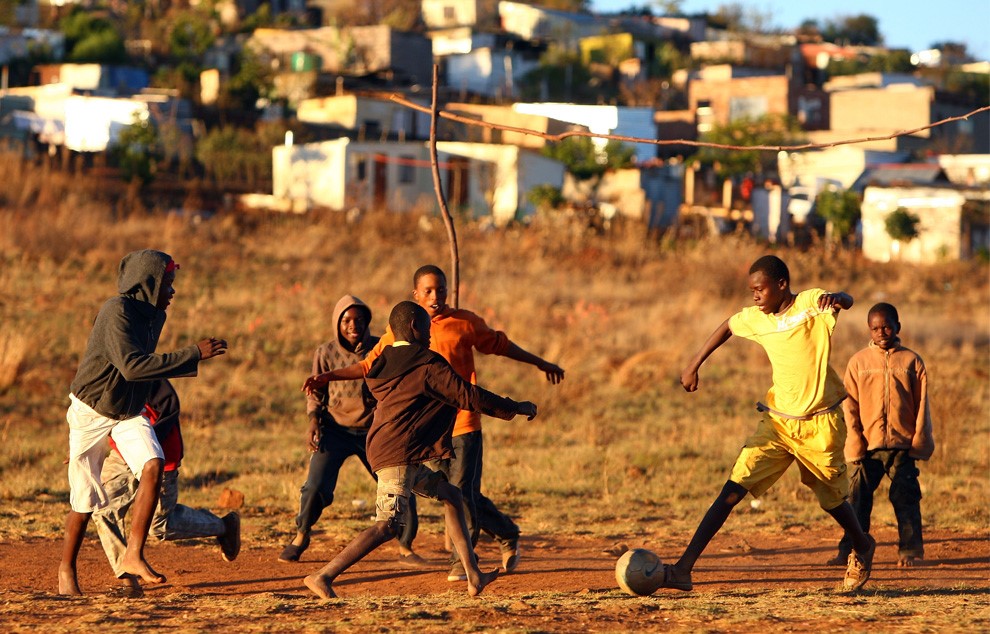 Africa has a large and extremely passionate football following with over 50 local football leagues across Africa.
In the slums, villages or cities across Africa it is common places to see the young and the old kicking a football around whether for fun or in an organized football games.
Despite that such passion for the beautiful game in local scene has not seen followership happening across the stadiums something that draws a topic on to why african football continues to go nowhere.
A case study in Gabon draws attention of some of the problems in African football. It is a country where the football is organized by the state. In this case football development in the West African nation gets affected as the club presidents largely depend on the money that they get from the state and with that some even put the cash into their own pockets a move that kills the clubs.
In most African states football is not run in a professional manner and even there is lack of pitches. Well-organized training or youth academies are something that most have heard but the structures have not been built by the concerned be it government or private institutions.
National leagues in Africa are far behind in developing the game from the television rights and merchandise to sponsorship something that has brought the muscle drain in Africa.
Another issue that revolves around is weak governance. Political interference has been a widespread problem that has affected football due to no interference rules by FIFA.Weak governance has made major sponsors to fail to contribute to the growth of football.
These problems brought by corruption and political interference in football exist everywhere, but they are particularly widespread in African football.
A number of countries, including Kenya, Nigeria, Ethiopia and Chad, have been suspended by Fifa under their "no interference" rules, highlighting the pervasive nature of this encroachment in previous years something that has affected football growth on the continent.
Football associations have failed to do a makeover for local leagues and restructure the way they are being run.
Brands have failed to be created around football teams. Scheduling of football games had not been strategic with quality of officiating being pathetic with stadium violence having increased in recent years across various countries due to corruption.
Simple note that football federations on the continent need to consider most is placing  sufficient efforts that will improve inflow of sponsorship deals thus improving on players' salaries, contribute in upgrading of stadiums in order to increase clubs spending power.
Such investments and changes will greatly motivate players who dot various playing turfs and build a strong future for African football for it to compete equally with the rest of the world.
Featured Photo: Children playing football 
(Visited 63 times, 1 visits today)