NETBALL: South African International Defender Zanele Vimbela Joins Team Bath in the Vitality Superleague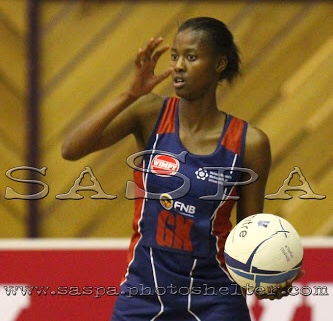 South African international defender Zanele Vimbela has joined Team Bath in the Vitality Superleague for the remainder of the 2018 season.
Jess Thirlby, Team Bath Netball Head Coach, said:
"We are all very excited to welcome Zan to the Blue and Gold and feel very fortunate that an athlete of her calibre was able and willing to make such a commitment to us.  
"Our initial conversations were very positive and I'm confident that Zan will fit in well not only on court but also within our culture. She has settled in really well and the players are making her feel very welcome."
Vimbela becomes the third South African to wear the Blue and Gold after international team-mates Karla Mostert and Lenize Potgieter.
"The Superleague is a higher intensity than I experience back home in South Africa and the season is played over a longer period. It's something I'm looking forward to experiencing."
"I'm setting in very well, despite the cold weather!."It's been good getting to know my new team-mates, they have all been lovely, and I'm enjoying the history of Bath as well, it is a lovely city to be in. Karla and Lenize had good experiences here and they simply said I should come here and enjoy it." Vimbela said.
The South African is also part of the Proteas team that will be representing South Africa at the 2018 Commonwealth games in April.
(Visited 18 times, 1 visits today)