Marwan ElShorbagy Claims the Suburban Collection Motor City Open 2018 Title.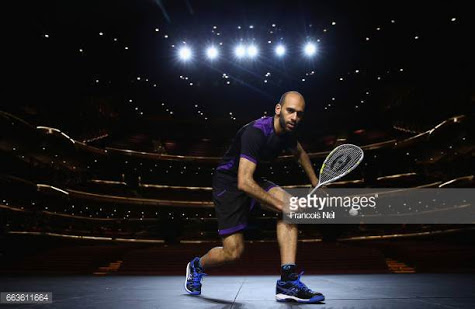 Egyptian, Marwan ElShorbagy, beat New Zealand's Paul Coll 3-2: 11-9, 9-11, 11-8, 8-11, 11-9 in the final to seal the Suburban Collection Motor City Open 2018 crown.
The final was one of the greatest matches in the history of the tournament as it went all the way to the wire and lasted 96 minutes. With each player having two games under the belt, it was time for the title-decider and ElShorbagy started strongly by gaining a 7-3 lead. Coll fought back to level things at 8-8 only to hit a tin and hand momentum back to ElShorbagy, who with the help of a stroke decision on match point, managed to seal at the first opportunity and collect his first title of 2018.

"It was a tough match. It was the longest of my career. It doesn't get any tougher than beating (Coll) on this court with how he plays. The points never end. I had to be very strong mentally,"
ElShorbagy said
"I'm really pleased to win my first-ever Motor City Open. This is great for me, it's amazing. I'm so happy. To come back here next year and see my name on the wall will mean a lot to me," he added.
(Visited 11 times, 1 visits today)