Kevin Anderson Misses Out On Tata Open Maharashtra Title In India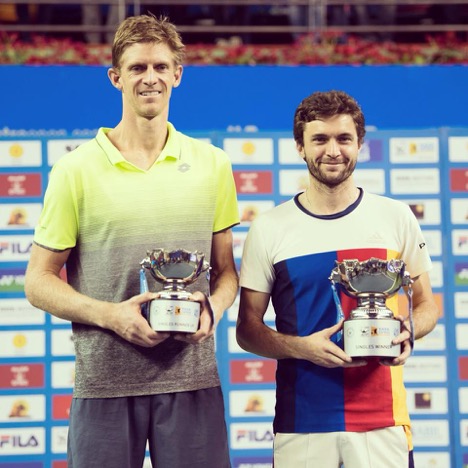 It could have been double titles for South Africa's Kevin Anderson in a week after he advanced to the final of the Tata Open Maharashtra on Friday, but this was not the case after the South African was defeated in two straight sets by France's Gillies Simon at the Balewadi Stadium in Pune, India.
This was the fourth meeting between the two with Anderson emerging victorious in the previous three. However, Simon delivered a splendid performance after winning two sets 7-6, 6-2.
Prior to the match, Anderson acknowledged the strength of his opponent.
"Having beaten him all three times that we have played, at least I know what to expect. He's a great retriever, a great fighter and handles the ball really well. So, it comes down to me enforcing my game as much as possible," Anderson said.
Despite losing in the Tata Open Maharashtra final, the South African has had a great moment in India where he touched down on the court for the first time in his career. He won the Mubadala World Tennis Championship, an exhibition event in Abu Dhabi before taking flight to Pune for the Tata Open Maharashtra.
Image: ATP 
(Visited 13 times, 1 visits today)