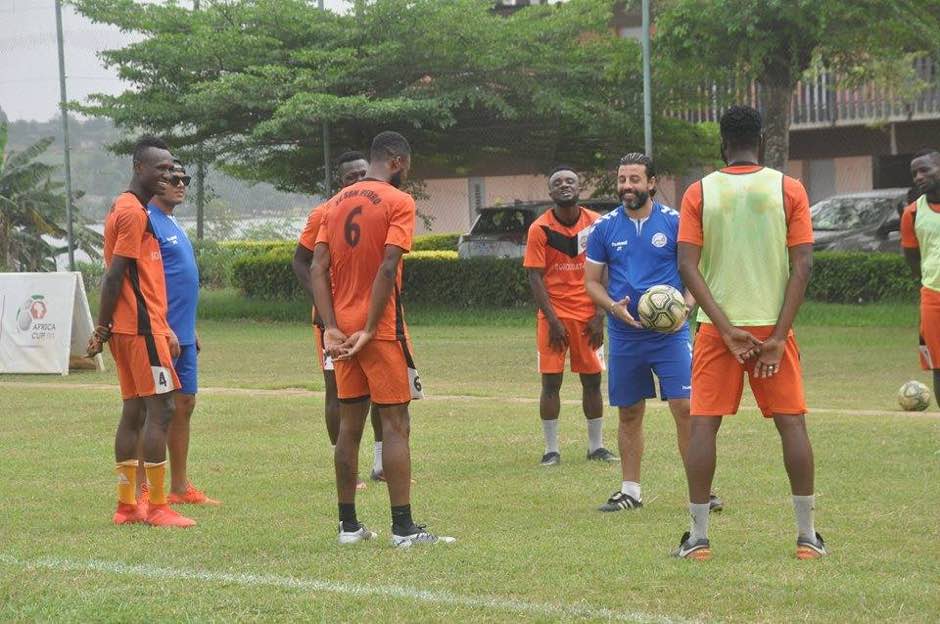 San Pedro Expects Tough Game with Nkana
FC San Pedro's coach Jani Tarek is wary of the threat Nkana will pose and expects a battle on their hands in this weekend's CAF Confederation Cup play-off first leg fixture.
The Ivorians, who are unbeaten in this year's campaign, will visit the Zambian giants at the Nkana Stadium in Kitwe on Saturday evening, in a fight for a group stages spot.
The Pirates bundled out 1994 CAF Winners' Cup Champions DC Motema Pembe of DR Congo whom they held 1-1 away in Kinshasa and later beat 2-0 in Abidjan on December 22, 2018.
"Motema Pembe and Nkana are both big teams but this is our first experience in the Confederation Cup. But we will try and make sure we have a good match.  I know it will be a difficult match and Nkana is a very good team but we will try our very best," Tarek told CAF Online.
"We have a lot of information about Nkana FC. We did a lot of viewing of their video. But I think it's the reality of the field that will speak. We will make every effort to adapt to all situations during this match," he added on a separate interview as translated from French.
The final leg is set for January 20 in Cote d'Ivoire's port town of San Pedro to determine who goes through to the group stage that kicks off on February 1.
Nkana were relegated to the Confederation Cup after they were eliminated from the 2018/19 CAF Champions League pre-group stage in December by Simba SC of Tanzania.
The Red Devils have never eliminated an Ivorian club from continental football after Africa Sport dumped them out of the old Champions' Cup semi-finals in 1986 on away goals rule after drawing 1-1 in Kitwe and 0-0 in Abidjan.