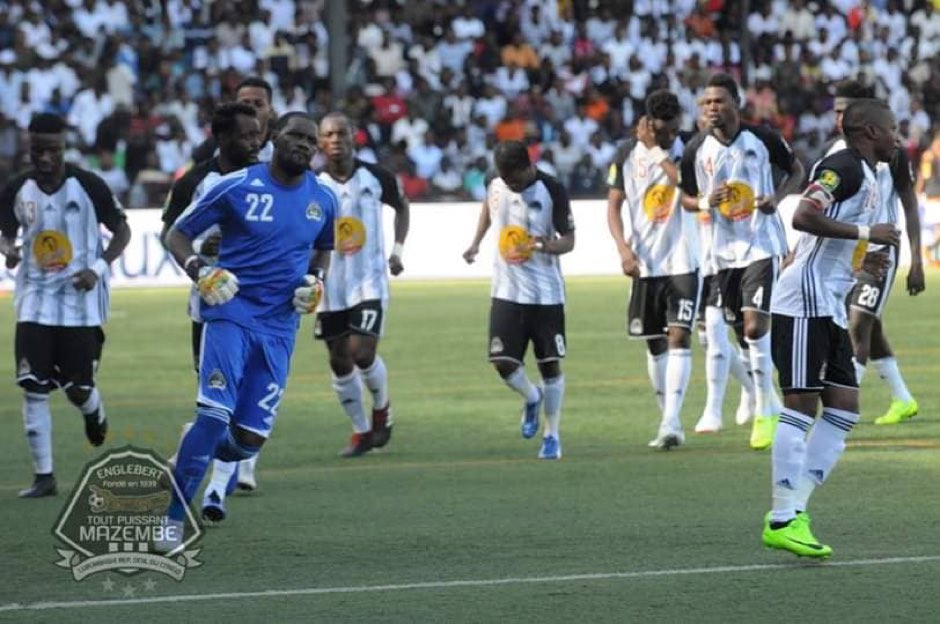 CAF Champions League: Ten-man TP Mazembe Beat Ismaily
DR Congo's giants TP Mazembe beat Egyptian side Ismaily 2-0 in their CAF Champions League Group C opener at the Stade TP Mazembe in Lubumbashi on Saturday.
Chico Ushindi and Kevin Mondeko scored the goals for the Ravens, who might have had more in what was a dominant performance against the Yellow Castles.
The opening 25 minutes failed to produce a goal with Mazembe seeing most of the ball but neither goalkeeper tested.
Mazembe started to assert their presence just past the half-hour mark as Kabaso Chongo had a goal ruled out for a foul on Ismaily goalkeeper Fawzi.
Jackson Muleka then had two chances within a few seconds to score after he was fed on the right by Joseph Ochaya. After missing his first kick, the ball fell kindly again but he could not bundle the ball past Fawzi.
Ismaily were given a golden opportunity to take the lead in Lubumbashi on the stroke of halftime when Mazembe goalkeeper Sylvain Gbohouo was shown a straight red card for punching striker Benson Shilongo.
The teams went into the break locked at 0-0.
In the second half, the Egyptians continued searching for a way back as Mohamud Dunga burst through the box, but was stopped on his way by Nathan Sinkala and Bakula Bakula.
Ismaily continued to apply all the pressure with Dunga particularly lively and he saw another thunderous drive this time fly over the bar.
Just before that Benson Shilongo saw his effort come back off the post as Ismaily battled to contain the Ravens.
Ismaily had a rare chance with 17 minutes remaining as Odah Marshal placed his shot from six-yards, allowing Bakula to make a good low save.
The deadlock was finally broken at the 88th minute when Chico Ushindi reacted quickest to a corner and placed his header above the rest.
Three minutes later Congolese defender Kevin Mondeko Zatu doubled the scoring with another header.
How they lined up:
Mazembe: Gbohouo, Chongo, Mondeko, Issama, Ochaya, Sinkala, Koffi, Sissoko (Bakula 45'+1), Mputu, Meschack (Miche 63'), Muleka (Ushindi 82').
Ismaily: Fawzi, Magdy, Metwalli, El Mohamedy, Taha (Bambo 81'), Hamdy, Donga, Rabo (Marshal 71'), Magdy, Sadek (Hashem 77'), Shilongo.