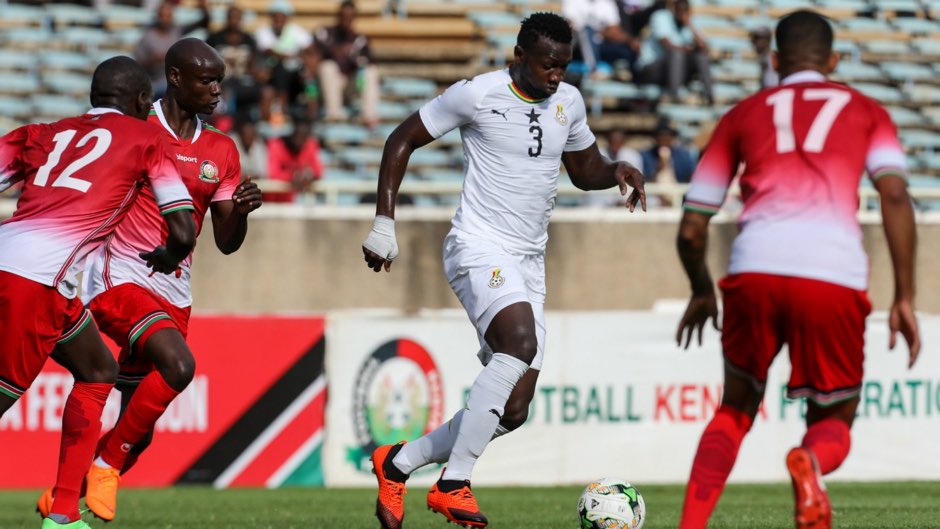 BREAKING: Kenya and Ghana through to AFCON finals
Kenya and Ghana are through to the 32nd edition of Africa Cup of Nations slated for June 15 to July 13, 2019, following the omission of Sierra Leone from the qualifiers.
The Confederation of African Football (CAF) announced the decision on Monday, confirming that Sierra Leone was disqualified from the qualifiers last Friday following an Extraordinary Executive Committee meeting in Accra, Ghana.
"Sierra Leone is disqualified from the qualifiers and all its matches are annulled," read a statement on CAF's portal.
Kenya thus leads Group F with seven points, one more than second-placed Ghana. Ethiopia is third with a point from four matches.
Both nations have joined Tunisia, Egypt, Senegal, Nigeria, Algeria, Morocco, Mali, Guinea, Uganda, Ivory Coast, Mauritania and Madagascar at the finals.
The winner of Group F will be known on March 22, 2019 when Kenya visits Ghana.
Cameroon, who were stripped off the hosting rights last week, lost the automatic qualification but are still in contention to claim the remaining ticket from Group B.
They currently lie in the second spot with eight points, three more than third-ranked Comoros. These two will face off in March next year to decide who bags the ticket.