Five Footballers That Went Broke After Retiring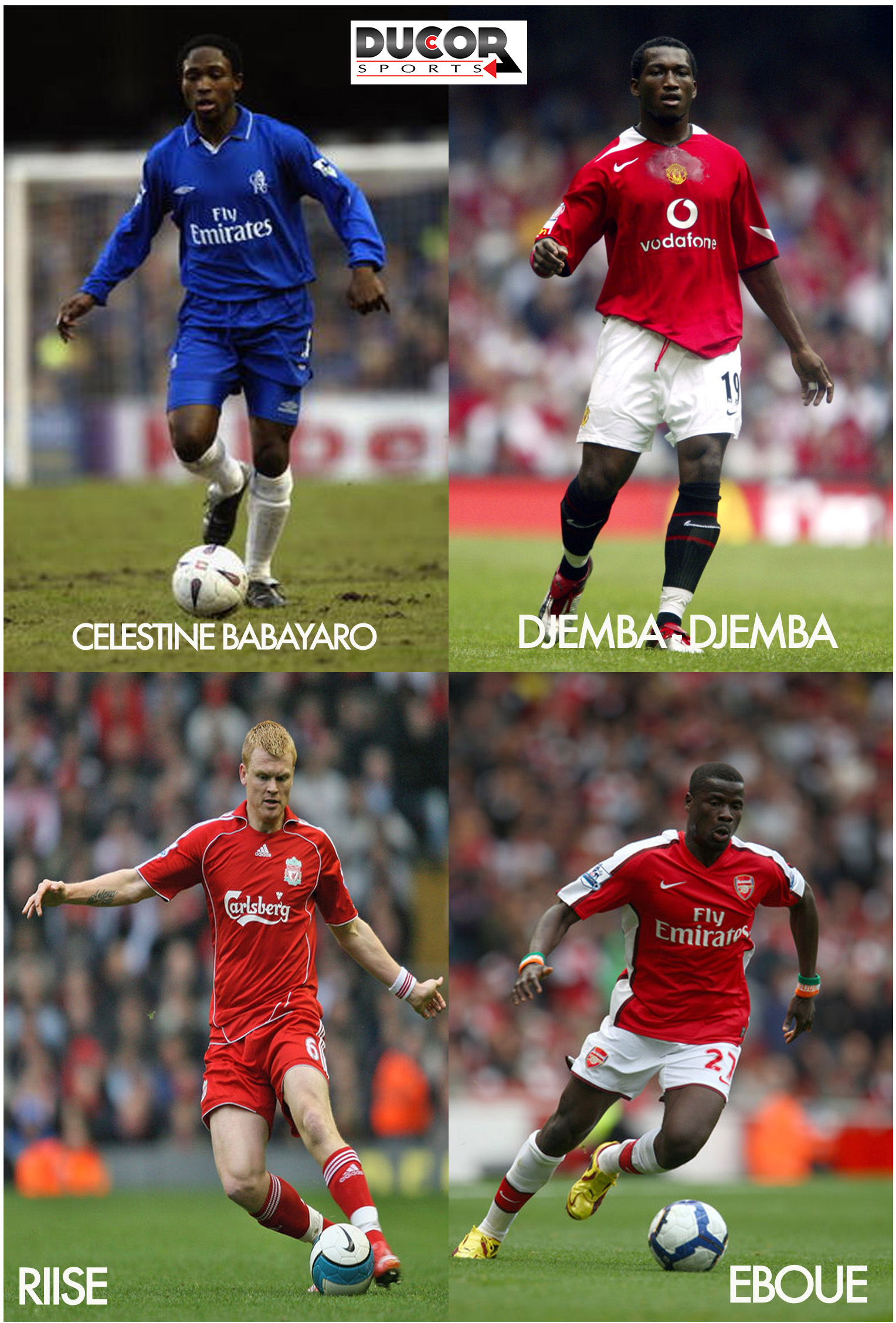 In view of the recent Emmanuel Eboue situation, we look at a few players that have declared themselves broke after hanging up their boots.
Eboue's plight might have been over publicized but bankruptcy is more common in sports personalities than you might comprehend.
Starting from bad investments, alcoholism, drug abuse, nasty divorces and gambling, a new research study by XPro, a charity for ex-players, in a recent report proved that every three out of five Premier League players that earn an average of £30,000 per week go bankrupt within five years of retirement.
Not only in the premier League, in the US, an investigation by Sports Illustrated proved 78% of all NFL players go bankrupt within two years of retirement while 60% of NBA players go broke within five years. With that in mind, here are some African players that went broke after hanging up their boots.
Celestine Babayaro
Babayaro is fondly remembered for his historic performances in the 1996 Atlanta Olympics. He was part of the Nigerian Dream Team that won Gold at Atalanta Olympics.
Despite earning £25,000 during the peak of his career at Chelsea and Newcastle, Babayaro was declared bankrupt in 2010 by a court in Croydon after being charged by creditors.
After joining the Magpees for £2.5 million, Babayaro racked up a crippling debt and was soon released by Newcastle in 2005. By 2010, the full-back couldn't even afford a mowing machine to maintain a simple lawn at his Middlesex £475,000 home.
Eric Djemba-Djemba
Djemba-Djemba joined Manchester United from Nice for £3.5 million and was lucky to share a dressing room with the likes of Ryan Giggs and Paul Scholes.
Djemba-Djemba easily broke into the Manchester United squad but was soon dropped after a string of unsuccessful performances. Djemba-Djemba's was well known for his lavish life style and love for partying a vice many said caused the consistent drop of form.
Despite earning close to £75,000 per month, the Cameroonian international declared himself bankrupt in 2007 even though he was rumored to still own 4 luxury cars, and hiding 30 different bank accounts abroad.
Philemon Masinga
The South African rose to fame after scoring the lone goal against Congo Brazzaville that took South Africa to the 1998 World Cup. The footballer turned businessman from the many sporting deals that came with the fame became a multimillionaire after investing in night clubs, and several petrol stations but things soon took a dive.
The former Leeds forward started losing everything after retirement and was soon forced to move from his mansion worth millions back to his mother's basement in Soweto.
Turning to international football players, we start with by far the most surprising player to go bankrupt.
Arne Riise
At his peak, the former Liverpool full-back was one of the most feared in the game. With 339 appearances for Liverpool, 132 for AS Roma, and 116 appearances for Norway, Riise is the last player you would expect to go bankrupt.
Earning well above £40,000 per week, it is understood that the Norway fullback made a few bad investments including a hotel that saw him lose most of his finances.
Adding to a £3 million fraud case with his agent back at home, Rise was in 2007 declared bankrupt by the country's Insolvency terms.
Lee Hendrie
Hendrie was one of the most promising English starlets in the late 90's. At the peak of his career, he was earning close to £ 30,000 per week and helped Aston Villa to two league Cups.
However, after retirement, Hendrie's luck turned. After losing £10 million in bad property deals, his lavish lifestyle didn't help the changing tides. Like Eboue, a divorce from his wife made matters even worse making him contemplate suicide. He tried to take his life not just once but twice failing on both occasions.
He luckily rose from the ashes and is currently both an ambassador for Young Minds and director of Footie Bugs, an activity program for kids aged 3-9.
(Visited 215 times, 1 visits today)