FIFA 2018 World Cup Draw: Where Do African Countries Stand?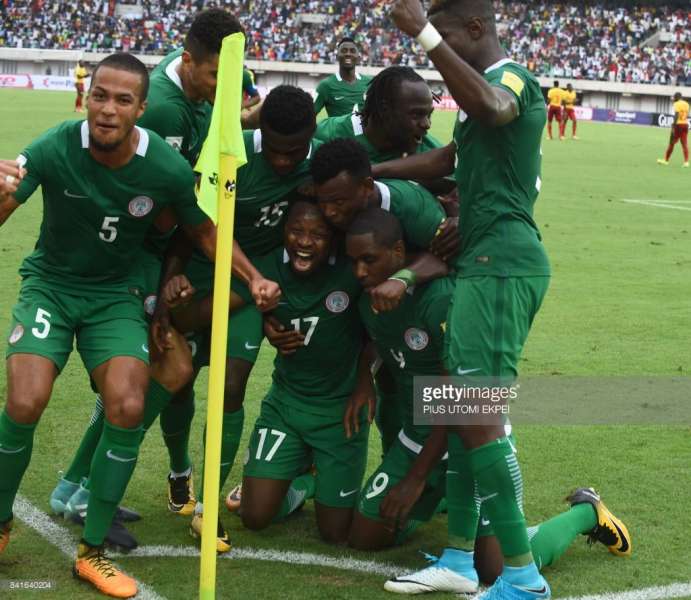 The draw for the 2018 FIFA World Cup Russia groups concluded at the State Kremlin Palace in Moscow. Africa's five representatives Egypt, Morocco, Nigeria, Tunisia, and Senegal were drawn against tough opponents in various groups.
Egypt
The 'Pharaohs' led by Mohamed Sallah will kick off as the first African nation at the World Cup. Drawn in Group A against Uruguay, Saudi Arabia, and host nation Russia, Egypt will play its opening match against the South Americans. This is the second clash between the two sides. The last time both teams met was in 2006 during an international friendly in which Uruguay comfortably won 2-0.
Egypt's next opponent Saudi Arabia seems to be an underdog. Egypt dominated the last eight encounters between both sides by winning six and drawing one. Both nations last clashed in 2005 with Egypt walking away with all three points after a 1-0 victory. Saudi Arabia's only victory was on July 29, 1995, during the FIFA Confederation Cup where the Arab nation secured a 5-1 away victory.
It will be a testing encounter for Egypt against Russia, the first for both to test each other's strength.
Morocco
Morocco who reached the World Cup finals for the first time in 1988, is in Group B and will face Iran and European giants Portugal and 2010 World Cup winners Spain.
Excluding Portugal, the Atlas Lions do not have a good record against the remaining opponents. Morocco last defeated Portugal 3-1 in the 1986 FIFA World Cup but lost two out of two against Spain and Iran.
Nigeria
The first African side to book a slot at the 2018 World Cup, Nigeria was paired against the Republic of Iceland, Croatia, and 2014 World Cup finalists Argentina in Group D.
The Super Eagles will be seeking redemption against Iceland in their first match for the first time in 37 years and hope to reduce the record deficit against Argentina. Nigeria last suffered a 3-0 loss to Iceland on August 22, 1981, in an international friendly.
Against Argentina, this will be the ninth meet in all tournaments. The Super Eagles have only managed to win two and draw one out of the last eight meetings. Recently, a youthful Nigerian side showed class against the Cow Boys after a 4-2 win in Russia during an international friendly. Argentina has won the last four World Cup meetings between both teams.
From the other end, this will be the first time that the Super Eagles will be facing Croatia.
Tunisia
Similarly, to their regional neighbors, Tunisia was drawn in Group G against two top European teams, Belgium and England, and Central American nation, Panama.
Tunisia returned to the World Cup for the first time since 2006 after coming out on top of Group A during the qualifier. The Eagles of Carthage will face World Cup debutants Panama for the first time in Russia.
Tunisia will later be looking to secure their first win against England. Back in the 1998 FIFA World Cup, England defeated Tunisia 2-0 at the Stade Velodrome in Marseille after Tunisia finished as the least team in Group G. Tunisia only managed to collect a point out of three games and collected the same in the 2006 World Cup in Germany.
Tunisia will later face Belgium in their final group match. This will be the fourth meeting between the two nations in all tournaments and the second in the World Cup. Belgium won the last meeting in 2014 during a friendly encounter and shared points in the 2002 World Cup.
Senegal
Finally, Africa's highest ranked nation Senegal was drawn in Group H against Japan, Colombia, and Poland.
Although they haven't played any of their opponents in the World Cup before, Senegal looks a little bit comfortable with an undefeated record against Japan and Colombia in international friendly matches. This will be their first clash against Poland.
(Visited 113 times, 1 visits today)