Egypt's Ali Farag Wins Swedish Open.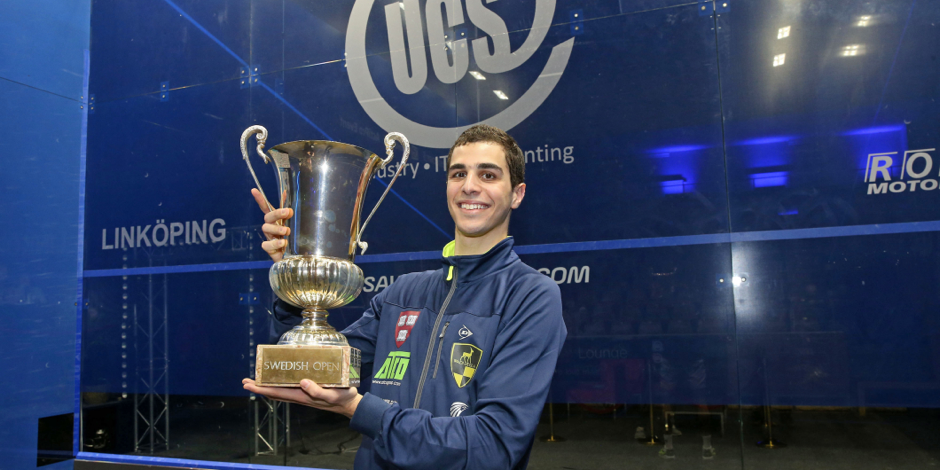 Egyptian and World No.3, Ali Farag won his first PSA World Tour title since October 2017 after beating Germany's Simon Rösner, 3-1: 11-7, 6-11, 11-3, 11-5 (51m) in the final of the 2018 UCS Swedish Open in Linköping, Sweden.
Farag was resilient against an in-form Rosner and it eventually paid off as he took three sets out of four within 51 minutes of intense action.
"I'm over the moon to have won the title here at this great event. I've heard great things about this event for years and it exceeded all my expectations. It has been a great event,"
the 25-year-old said.
"Today, after losing the second game I got some great words from Tarek (Momen) so I have to thank him, and my wife, and family back home for their support because without a full team behind me I wouldn't have been able to do it," he added.
Farag's opponent admitted that the Egyptian's resilience paid off: "He was too good today. I just tried to hang in there but I didn't have enough in the tank to make it harder. He was controlling and playing smart," Rosner said.
Image: PSA
(Visited 5 times, 1 visits today)