Egyptian, Mohamed ElShorbagy Makes History at Canary Wharf Classic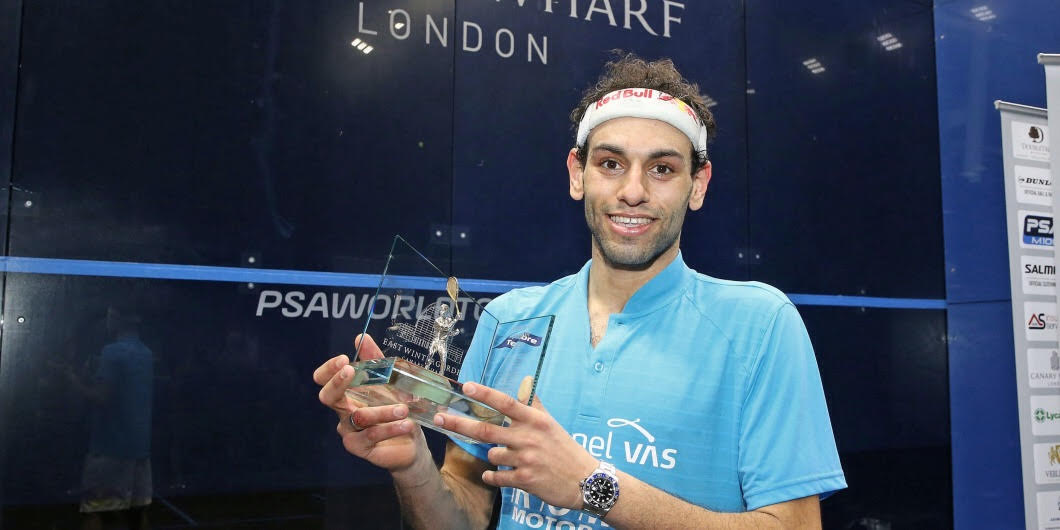 World No.1 Mohamed ElShorbagy became the first ever Egyptian winner of the prestigious Canary Wharf Classic after beating compatriot Tarek Momen  3-2: 11-8, 7-11, 12-10, 9-11, 11-3 in thrilling 86 minutes to walk away as the 15th edition champion and with a prize of nearly $17,000 – a record amount for this tournament.
"I'm really happy to win this for the first time, I've never won this title before and it's a title that has had a lot of great names win it in the past. I'm really glad to put my name on that trophy."
The win took the 27-year-old's tally to seven PSA World Tour titles from nine tournaments this season, and the 32nd PSA title of his career – a total which puts him joint 11th on the list of all-time male PSAWorld Tour title winners.
"This is the best ever match we've played against each other and what a venue to play that kind of battle in," Elshorbagy added. 
"The crowd has been supporting us all week, they come to support this event every year, so it's amazing to play such a high-quality match like this with Tarek and the crowd made it more exciting for both of us.
Momen said, "Mohamed has been amazing this season. He's an unbelievable fighter and all credit to him, he played really well."
(Visited 21 times, 1 visits today)