Egypt Crowned World Team Champions After Defeating Title-Holders England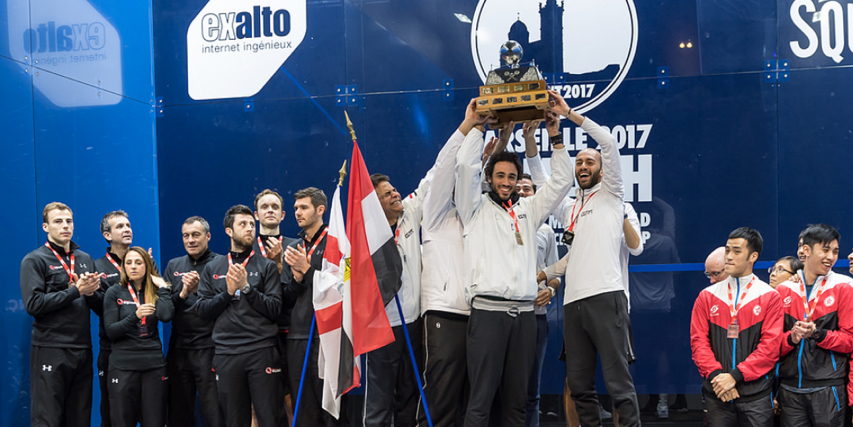 Egypt was crowned WSF World Team Champions after defeating England in the final in Marseille. The defending champions, England were no match for the Egyptian line-up that included; Karim Abdel Gawad and Ali Farag.
Gawad saw off England's Nick Mathew 11-9, 11-3, 11-7 in 34 minutes and Farag also beat James Willstrop 11-5, 11-9, 11-5 in 36 minutes to give team Egypt a decisive 2-0 lead. The lead meant that Marwan El Shorbagy was no longer required to take to the court.
Farag said,
"The word big is an understatement – it is much bigger than big! I felt I had the whole Egyptian squash community on my shoulders. I wanted to make them proud.
"Four years ago, I was still at college. I remember watching the final – it was a dream of mine to wear the Egyptian shirt. Winning the US Open with my wife Nour (El Tayeb) was very special, of course – but, because this was for Egypt, I can say it is the highlight of my career."
Featured Photo: PSA
(Visited 11 times, 1 visits today)