Ducor Sports Celebrates African Women in Sport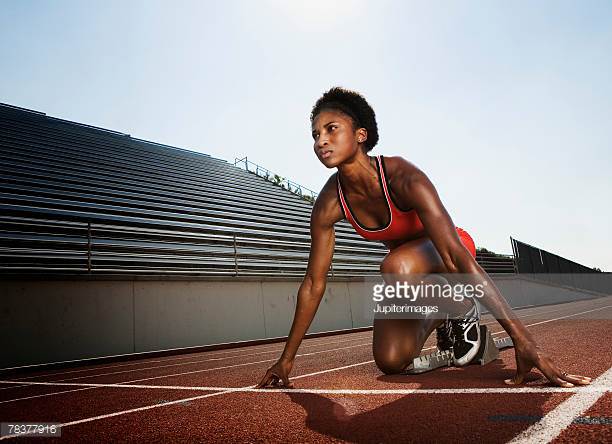 This week has been dedicated to women all over the world and at Ducor Sports we are celebrating some of the most exciting and influential African women that have dominated the sports industry. Whereas some are celebrated for their achievements on the field, others are celebrated for both their on and off-field achievements.
ATHLETICS
Tirunesh Dibaba (Ethiopia)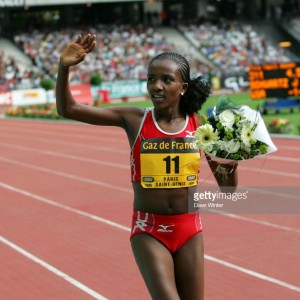 Born in 1985 in Bekoji, Tirunesh Dibaba is an Ethiopian cross-country racer who won three Olympic titles, five world championships on track, and four cross-country championship titles between 2003 and 2013. She is also the only athlete to have achieved the double in 5,000 and 10,000 meters in the same edition of the Beijing Olympic Games in 2008. Additionally, Tirunesh is the first to consecutively win the 10,000 meters during the Games in 2008 and 2012. She is also the current holder of the world record of 5,000 meters- with a time of 14 min 11 s 15- established in Oslo in 2008.
In her second participation in the Marathon distance in London 2017, Tirunesh Dibaba became the third-fastest woman in history, as well as the Ethiopian record holder, when she finished in second place with 2:17:56
Caster Semenya (South Africa)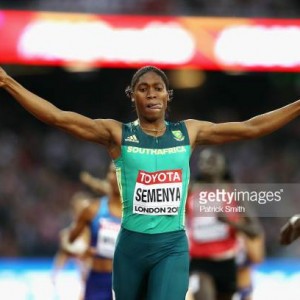 Currently regarded as the Specialist of the 800m, Semenya became a double Olympic champion and triple world champion in this distance at a tender age and also went ahead to win the gold medal at the African and World Championships of Mauritius and Berlin respectively in 2009.
The South African also dominated the Championships in Daegu in 2011 and took the Olympics by storm by winning Gold medals in London 2012 and Rio 2016. She is also the current world champion courtesy of the gold medal obtained in London 2017.
WRESTLING:
Isabelle Sambou (Senegal)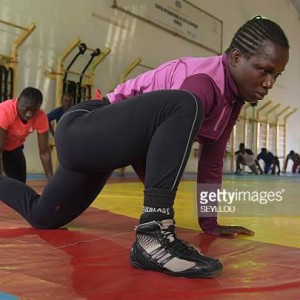 Isabelle Sambou is a Senegalese freestyle wrestler born on the 20th of October, 1980, in Mlomp Haer, Senegal. At the African Wrestling Championships, she is a nine-time gold medalist in less than 51 kg in 2004, 2005, 2007, 2009, 2010, 2011, and 2013, and under 53 kg in 2014 and 2016.  Sambo is also a four-time silver medalist in less than 56 kg in 2001, less than 51 kg in 2006, less than 48 kg in 2012, and less than 53 kg in 2015. She too won the bronze medal in 2002 in less than 55 kg, in addition to the 2009 world title of beach wrestling in less than 70 kg.
Isabelle Sambou was crowned 2015 "African Wrestler of the Decade" by the World Wrestling Union (WWU).
SWIMMING:
Kirsty Leigh Coventry (Zimbabwe)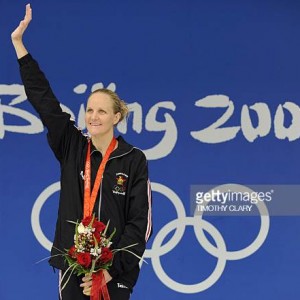 Born on 16 September 1983 in Harare, Kirsty Coventry is a Zimbabwean swimmer specializing in backstroke and four medley competitions. She became the first individual Olympic champion of her country during Olympic Games of Athens 2004. She also added to her collection at the world championships, including two world titles won in 2005 in Montreal.
She became the world record holder in February of 2008 and went on to retain the title at the 2008 Summer Olympics, adding three silver medals. For her excellent performance at the Beijing Olympics, Zimbabwean President Robert Mugabe gave her a check for $ 100,000. In return, Coventry handed over a portion of this money to charities. President of the Zimbabwe Olympic Committee, Paul Chingoka, described her as "our national treasure", and President Mugabe himself said she was "a golden girl."
FOOTBALL
Perpetua Nkwocha, (Nigeria)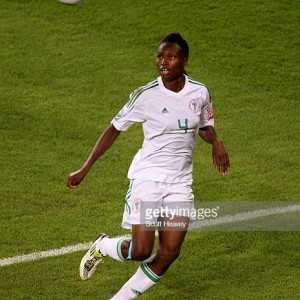 Nigerian footballer, Perpetua Nkwocha has been named African player of the year for a record four times. Her countrymate Mercy Akide won the first ever award in 2001. The current holder is Asisat Oshoala, also from Nigeria who has won it three times.
NETBALL:
Peace Proscovia, (Uganda)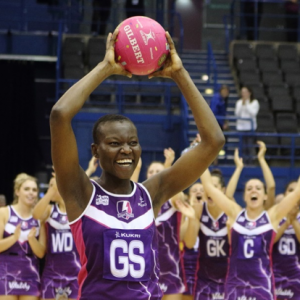 Ugandan captain Peace Proscovia is currently the Vitality player of the season and Players' player of the season after helping her team, Loughborough Lightning to the top of the table. She amassed 812 goals and it was no surprise that she was also included in the Vitality Netball Super League All-Star VII.  Her performances have seen Uganda move up the rankings table to 7th ahead of the Commonwealth Games in April 2018. She has shown most of the Ugandan Netballers, that hard work and discipline eventually payoff.
SQUASH:
Nour El Sherbini (Egy)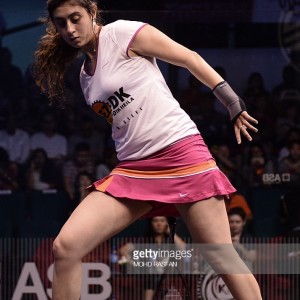 The Egyptian Squash player has currently ranked Number One in the world ahead of compatriots, [2] Raneem El Welily and [3] Nour El Tayeb. El Sherbini is one of the most exciting female players on the PSA World Tour. She became the youngest ever World Junior Champion in 2009 when she claimed the title at just 13-years-old and the Egyptian then became the youngest ever Tour finalist in June of that year as she finished runner-up at the Miro Classic.
She broke into the world's top fifty at just 14 years of age and claimed her first Tour title at the Heliopolis Open in 2010. She has since then won eight titles including two PSA Women's World Championships.
WINTER OLYMPICS
Bobsled team (Nigeria)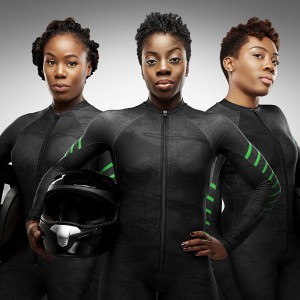 Nigerian quartet made history when they became the firm African sled and Skeleton to compete at the 2018 Winter Olympics. Seun Adigun, Ngozi Onwumere, and Akuoma Omeoga made up the bobsled team while Simidele Adeagbo took part in the women's skeleton.
POLITICS:
Nawal El Moutawakel (Morocco)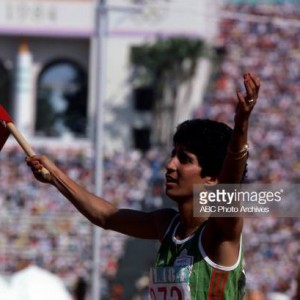 Currently Vice-President of the International Olympic Committee and a member of the Executive Committee of the International Association of Athletics Federations, Moutawakel is regarded as the modern Moroccan woman: a figure of a movement of emancipation through sport, culture, and integration with the political life. She began her political career in 1995 as a member of the International Athletics Federation. And then became a member of the International Olympic Committee in 1998. She was appointed as Secretary of State for Youth and Sports in Morocco and also held the position of minister of Moroccan Sports from 2007 to 2009. It should also be noted that she has an Olympic gold medal won in the first 400 meters women's hurdles in 1984.
JOURNALISM:
Kass Naidoo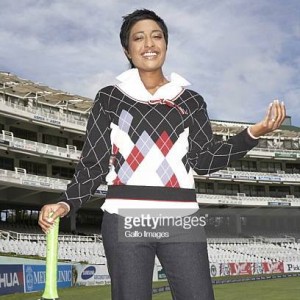 Kass Naidoo became the first South African female commentator in 2003 when she hosted the ICC Cricket World Cup for SABC. She drew her inspiration from Donna Symmonds who was commentating on a triangular series being played in South Africa when Naidoo was 14. "She had such warmth in her voice and she spoke about the game with such passion, I spent hours watching cricket on TV, just so I could hear her commentate. I decided then that I wanted to be South Africa's first female commentator."
She has inspired many and doors have opened up for many women who have taken roles as sports reporters, commentators, and even sports talk show hosts. Naidoo believes one can achieve this dream once they put in the work.
"I believe opportunities come when you are prepared. So, that is the approach I use. Also be prepared to beat down doors to get in,"
said Naidoo.
(Visited 42 times, 1 visits today)