Could Riyad Mahrez's Reaction on Failed Transfer Move to Manchester City Cost Him?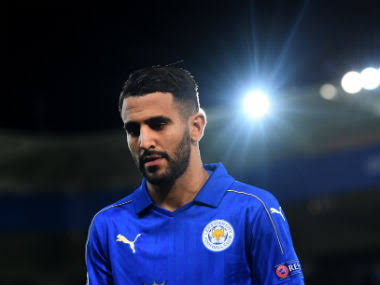 Algeria and Leicester City's Riyad Mahrez has not trained with the team for over a week following his failed deadline transfer move to Manchester City.
The Winger could not move when Pep Guardiola came asking for his services due to differences in both clubs' valuation of the player. Leicester City asked for £80million more than Manchester City's final offer of £50million plus an unnamed player who they valued at £15million.
With the valuation being £30m apart, Mahrez had to stay at Leicester City. He has since missed training with reports claiming he is upset and depressed about the situation. Leicester City boss, Claude Puel has however, made it clear that the saga will not derail him from doing his job.
"Riyad is not my preoccupation. My preoccupation is about my available players and to keep them in a positive attitude and to continue this good work. My only feelings are about my available players and as for Riyad we will see later,"
he said.
The 26-year-old's frustration can be understood following his actions of handing in two transfer requests; with the first one being in the summer and the second last month. The Professional Footballers' Association has decided to step in and help Mahrez in his saga and is currently monitoring the situation. PFA Chief Gordon Taylor confirmed the offer saying: "We offered our services last week to the club to try to help resolve it and I was told that they were hoping with the passage of time that it could be resolved, but I've not heard anything back from them since.
"We've got to reconcile a difficult situation. It's public knowledge about Manchester City wanting to take him. It didn't take place, and there's a fall out, which makes it difficult. You can see the problems with both sides," Gordon added.
The question therefore remains as to whether Mahrez's failure to return to training could tarnish his legacy at Leicester City and will Manchester City surround itself with this saga.
Tell us what you think.
Inage: Getty Images.
(Visited 16 times, 1 visits today)